This is a fascinating opportunity for you to learn about the political, social and economic forces that shaped 20th Century South African politics, including apartheid, with your peers from around the Commonwealth.
Hosted by Stellenbosch University, this is the first time the programme will take place in a winter climate.

Explore South Africa's ongoing journey to reconciliation together in lectures, discussions and group project work over the course of a week. Hear from academic experts who will bring the country's complex history to life and help you to shape your own perspective. Take a field-trip to Robben Island prison, where Nelson Mandela and other anti-apartheid campaigners were jailed. Make new friends from countries across the Commonwealth while exploring historically significant events in an open, welcoming, intercultural environment.
About The Association of Commonwealth Universities (ACU)
In 1912, on the initiative of the University of London, representatives of 53 universities assembled in London, UK, to hold a Congress of Universities of the Empire. The office of the Universities Bureau of the British Empire was accordingly opened in London in 1913. In 1948, the Bureau's name was changed to the Association of Universities of the British Commonwealth. In 1963 (our jubilee year), the Association received a Royal Charter under its new name: The Association of Commonwealth Universities. In 1986, Her Majesty The Queen, Head of the Commonwealth, became Patron of the ACU. Afte... read more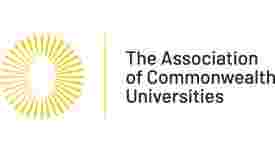 Subscribe for scholarship alert.
Be among the first to know whenever new The Association of Commonwealth Universities (ACU) scholarship is going on.
ACU Summer School
Aim and Benefits of ACU Summer School
The cost of full participation in the program will be covered, including:
Accommodation on campus
Transport
Meals on campus
Social activities and excursions
Economy return flights/travel from your home country and travel to the university for students travelling from outside South Africa
Requirements for ACU Summer School Qualification
The ACU Summer School welcomes applications from current postgraduate students (both master's and PhD) and final-year undergraduate students at ACU member universities. Click on the link to find out if your university is an ACU member university.
The ACU Summer School is aimed at students studying a subject that explores themes related to truth and reconciliation and/or with a personal interest in truth and reconciliation.
We encourage students who have not travelled outside their home region to apply. This does not apply to students studying in their host country of South Africa or ACU scholars.
We particularly welcome applications from students who come from backgrounds under-represented in international higher education, including students with a disability and students who identify as indigenous and those who have not travelled outside their home geographic region work, study or leisure.
Students who have previously attended an ACU Summer School are not eligible to apply.
Interview date, Process and Venue for ACU Summer School
As part of the online application, you are required to submit a detailed academic reference from a lecturer or supervisor at your current university of study who is familiar with your recent academic work.
This must be submitted on official university headed paper, be signed and dated after 5 December 2022 and refer to your suitability to attend the ACU Summer School.
You are also required to submit responses to the following questions:
Describe your motivation for wishing to participate in the ACU Summer School 2023 and what you will contribute to and gain from the event.
Explain how your interests and/or achievements, work experience, volunteering experience and studies fit with the themes of peace, truth and reconciliation in your context.
Choose the UN Sustainable Development Goal which best relates to the subject you are studying or researching and explain why it is important that this goal is achieved using an example from your own country.
Describe how you plan to share the knowledge and experience gained at the ACU Summer School with your university and community after the event.
Application Deadline
January 30, 2023
How to Apply
Interested and qualified? Go to
The Association of Commonwealth Universities (ACU) on crm.acu.ac.uk
to apply
All applications are via MyACU, and if you already have a MyACU account, you can access the application form here.
If you do not have a MyACU account, please first register for an account here. Then, follow the instructions in the registration email to log into the system before accessing the application form.
If you are unable to access the application form due to personal accessibility issues (for example, visual impairment), please contact [email protected] for support.
For more details, visit ACU website.