Join the online AWS FinTech Africa Accelerator powered by AWS Startup Loft Accelerator to take part in an equity-free program focused on supporting early stage startups with technology, product development, go-to-market advice and getting you funding ready.
The AWS FinTech Africa Accelerator is an online and equity-free 10-week program that leverages the best of Amazon's infrastructure and partner network to support pre-seed and seed stage FinTech startups developing their projects in Africa and beyond in the following categories:
Open & Embedded Finance
Big Data & AIML
Blockchain & Decentralised Finance
FinTech-as-a-service
Financial inclusion & Sustainability
Other
About Amazon Web Services (AWS)
Amazon Web Services (AWS) is the world's most comprehensive and broadly adopted cloud platform, offering over 200 fully featured services from data centers globally. Millions of customers—including the fastest-growing startups, largest enterprises, and leading government agencies—are using AWS to lower costs, become more agile, and innovate faster.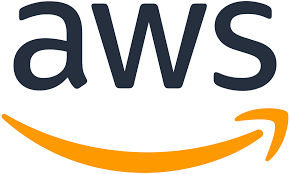 Subscribe for scholarship alert.
Be among the first to know whenever new Amazon Web Services (AWS) scholarship is going on.
AWS FinTech Africa Accelerator
Aim and Benefits of AWS FinTech Africa Accelerator
Participating startups will join AWS' Activate program which will provide founders with up to $25K USD in Activate Credits, in addition to a many other services. Founders will also take part in a series of industry expert-led workshops and one-on-one sessions designed to address the specific challenges and opportunities each startup faces.
Requirements for AWS FinTech Africa Accelerator Qualification
All startups with FinTech specialization located in Africa can take part in the Accelerator.
There are 3 scenarios acceptable to take a part in the Accelerator:
a. Startup will build the Project on AWS infrastructure using at least one of AWS services,
b. Project was built before on AWS and is live,
c. Project was built before on any other platform and will be migrated to AWS during the Acceleration program. In case of migration from on-premise, hosting or other cloud platforms, AWS has dedicated migration programs for the support that Participants can use. (for special migration program contact us at [email protected])
Application Deadline
April 27, 2023
How to Apply
Interested and qualified? Go to
Amazon Web Services (AWS) on app.vestbee.com
to apply
Startups will receive a confirmation of Participation in the Accelerator via email.
Filling in the Application Form and attaching needed documents require providing personal details which include name, surname, e-mail address and other details.
Submitting the Application for the participation in the Accelerator constitutes the acceptance of the Terms of Participation available on the website www.vestbee.com and the Participant's commitment to follow them.
For more details, visit AWS website.