Chatham House, the Royal Institute of International Affairs, is a world leading independent policy institute based in London. As a global think tank, our mission is to help build a sustainably secure, prosperous and just world.
An internship at Chatham House offers an invaluable learning experience through a 12-week placement in one of our host teams. Working closely with a host team, you will enjoy dedicated development time and opportunities to improve skills. Your assigned mentor will support and guide you throughout the internship, suggesting training opportunities and helping you define your professional and career goals.
The Africa Programme is looking to work with individuals interested to gain experience and learn from its work on sustainable economic growth and governance in sub-Saharan Africa.
The Role
Are you a motivated, well-organized and reliable self-starter with a keen eye for detail? Are you passionate about social, economic and environmental sustainability? Do you want to gain practical experience in a policy institute and develop skills and knowledge across a range of different areas? We would love to hear from you if you think this could be you!
In return, successful applicants will gain direct exposure to the work of a leading international affairs institute and will have the opportunity to attend many of Chatham House's workshops and other events. You will learn valuable research, writing, data analysis and event organization skills and benefit from direct involvement in a number of research projects across a wide range of topics.
We are an equal opportunity employer. We value diversity and do not discriminate on the basis of protected characteristics. We encourage applications from all backgrounds. If you require assistance or an accommodation due to a disability, please contact us on [email protected]
About Chatham House
Paris, 1919: Lionel Curtis, a British diplo­mat, delivered a barnstorming speech to the British and American delegates to the Paris Peace Conference, championing a vi­sion that was to alter the course of interna­tional politics. Curtis's idea was for an organization whose purpose would be to foster mutual understanding of and between nations through debate, dialogue and independ­ent analysis. Bodies already existed for the advancement of science, medicine and the arts. Why not, with Europe still reeling from the First World War, create one for international relations? ... read more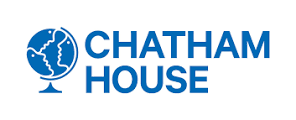 Subscribe for scholarship alert.
Be among the first to know whenever new Chatham House scholarship is going on.
Africa Programme Internship
Category

Internship

Organisation

Chatham House

Country to study

-

School to study

-

Course to study

Not specified

Application Deadline

January 31, 2022
Aim and Benefits of Africa Programme Internship
As an intern you will enjoy access to a wide range of benefits including:
A London Living Wage;
A unique learning and development programme tailored to your personal goals;
Networking with commentators, researchers and international policy-makers;
Access to our eLibrary including over 2,000 journals;
Access to our events, online and at Chatham House;
Complimentary membership (subject to a performance evaluation).
Requirements for Africa Programme Internship Qualification
lthough flexible, Chatham House is ideally looking for someone who is able to commit 35hrs perr week.
Please note that we are unable to offer visa sponsorship for this role.
To apply for Chatham House Africa Programme Internship, you must be:
Residing in the UK;
In possession of an existing and unrestricted right to work in the UK, by the start of the internship programme;
Aged 18 and over;
Able to commit to a 12-week full-time internship.
Key Responsibilities
Through your intellectual curiosity, creativity and passion for our mission, this is an exciting chance to benefit from direct involvement in projects across a wide range of topics, while supporting operations, events and social media engagement.
You will:
Support the efficient running of our bustling teams, providing project, events, administration and research support;
Assist our teams in all aspects of project development and delivery, e.g. evidence reviews, writing up draft documents, taking detailed minutes at meetings, drafting and proofreading content, external engagement;
Compile literature reviews, initial editing of research publications, acting as a rapporteur at meetings, and carrying out other background research as required;
Assist us with collating and analysing qualitative and quantitative data to support ongoing research;
Work collaboratively to help convene high-level meetings, events, roundtables and workshops on topical issues of importance;
Support Chatham House expand its network and influence through targeted and creative social medial engagement;
Positively impact our outreach by drafting engaging content for our audiences (newsletters, invites and social media posts).
Person Specification
You will need to demonstrate interest in African affairs and willingness to work across the programme's projects, events and activities;
Demonstrate passion and interest for Chatham House and what we do;
Be an idea generator, never shy with sharing your thoughts;
Strong writing and communication skills;
Strong time management skills;
Shows a willingness to proactively take on new challenges and responsibilities;
Takes ownership of assigned tasks and ensures timely delivery of outputs;
Adapts to changing circumstances and work demands;
Actively seeks opportunities to improve knowledge skills and learning attributes through personal development;
Detail orientated and able to work under tight deadlines whilst balancing various tasks;
A social person with the ability to build rapport with colleagues.
Application Deadline
January 31, 2022
How to Apply
Please complete the application form detailing your motivation, skills and experiences relevant to this role, and adhere to the word count.
For more details, Chatham House website.
Duration of Program:
Internship Start Date: 25th April 2022
Internship End Date: 15th July 2022
Interviews (via zoom): between 14th and 25th March 2022