The Young African Leadership Programme is aimed at mid-career African public servants, journalists, entrepreneurs and civil society leaders. The School of Transnational Governance (STG) is looking for applicants with a keen interest in pan-African issues, including peace, security and governance; gender and inclusiveness; migration and mobility; education, science, and skills development. Other issues on the programme's agenda are climate change and resilience; the private sector, trade and investments; technology and digital transformation; and public health.
About European University Institute (EUI)
The EUI was born out of an atmosphere of cooperation, with notable advocacy for a European institute at the Hague Conference in 1948 and the European Cultural Conference the following year. Other priorities persisted however until the 1955 Messina Conference; a series of constructive talks responding to the widening of Europe. With all six members of the European Coal and Steel Community (ECSC) present, the German Secretary of State Walter Hallstein took the opportunity to call for a training centre for nuclear sciences. This was proposed under the Euratom Treaty which had established Europ... read more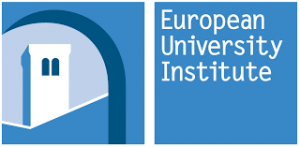 Subscribe for scholarship alert.
Be among the first to know whenever new European University Institute (EUI) scholarship is going on.
Young African Leaders Programme
Aim and Benefits of Young African Leaders Programme
The basic grant is € 2,500 per month.
Successful applicants who receive other grants or salaries must disclose this to the EUI. The amount of the grant will be fixed at a lower rate depending on the amount of the additional income (upon production of relevant supporting documents).
If applicable, family allowances will be added to the basic grant.
Requirements for Young African Leaders Programme Qualification
The EUI School of Transnational Governance (EUI/STG) Young African Leaders Programme targets mid-career, high potential policy-makers, diplomats, and professionals from Africa, working in national and local authorities, regional, continental, international organisations and development partners, civil society organisations, academia, media and private sector, in Africa. More precisely, the Programme is open to young female and male professionals, mid-career and executives alike, who are nationals of African countries, residing in Africa and are under the age of forty-five.
Application Deadline
February 22, 2023
How to Apply
For more details, visit EUI website.