Global Health Corps recruits and selects highly qualified applicants with diverse skill sets and backgrounds to be placed in high-impact organizations for a 13-month fellowship. During their fellowship year, fellows make significant contributions to their placement organizations and the communities they serve. They also engage in robust leadership training and integrate into GHC's global network.
About Global Health Corps
Global Health Corps is a leadership accelerator mobilizing a powerful network of health equity changemakers, 1,000+ strong and growing.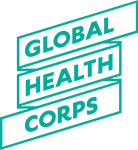 Subscribe for scholarship alert.
Be among the first to know whenever new Global Health Corps scholarship is going on.
Africa Fellowship Program
Category

Fellowship

Organisation

Global Health Corps

Country to study

Burundi, Ethiopia, Ghana, Kenya, Liberia, Malawi, Nigeria, Rwanda, South Africa, Tanzania, Uganda, Zambia, Zimbabwe

School to study

-

Course to study

View courses

Application Deadline

January 11, 2023
Aim and Benefits of Africa Fellowship Program
In addition to the intensive leadership development and professional growth that the fellowship offers, the Global Health Corps fellowship includes:
Living stipend
Professional development funds
Completion award
Housing
Health Insurance
Travel costs covered to and from GHC training and retreats
Visa/Work permit
GHC arranges several logistical details on fellows' behalf with the expectation that fellows will take ownership of their overall experience. Read on to learn more about how these items apply to specific placements.
Africa Fellowship Program Courses
Requirements for Africa Fellowship Program Qualification
By the start of the fellowship, fellows must:
Be 30 years of age or younger.
Hold a bachelor's or undergraduate university degree.
Be proficient in English.
Be a citizen or legal permanent resident of Burundi, Ethiopia, Ghana, Kenya, Liberia Malawi, Nigeria, Rwanda, South Africa, Tanzania, Uganda, Zambia, or Zimbabwe.
Interview date, Process and Venue for Africa Fellowship Program
Ideal Applicants
We are looking for a diverse group of high-potential leaders from every sector and professional background who bring the skills necessary to address critical health systems gaps and who embody our key leadership practices:
Collaborative.
You value inclusion and collaboration across sectors, cultures, and borders of all kinds. You are ready to listen to and embrace others' perspectives, even when they are different from your own.
Committed to learning.
You are willing to push yourself outside your comfort zone often (while practicing self-care). You are ready to approach a personally transformative year with integrity, humility, and self-reflection.
Inspiring and mobilizing.
You are ready to strengthen and use your voice — the most powerful tool for change that you have — in order to engage others, create space for critical conversation, and effect meaningful social change in global health.
Committed to social justice.
You are passionate about social justice in health and have both the patience and the motivation to engage in the hard, complex work of building just health systems.
Adaptive and innovative.
You are excited by a design-thinking approach to building a better world, creatively embracing problems and ready to embrace failure as learning.
Results-driven.
You bring your best self and are motivated to do the day-to-day work needed to bring about positive change in the global health equity movement.
Application Deadline
January 11, 2023
How to Apply
For more details, visit GHC website.