Singapore and ICAO jointly established a Developing Countries Training Programme (DCTP) in 2001 which is sponsored by the Singapore Government and administered by the ICAO Technical Cooperation Bureau for specialised training programmes conducted by the Singapore Aviation Academy (SAA).
The Singapore Aviation Academy works closely with the Singapore Government and international funding agencies to secure training fellowships for developing countries.
About Government of Singapore
The Government of Singapore is defined by the Constitution of Singapore to mean the executive branch of the state, the Republic of Singapore, which is made up of the president and the Cabinet.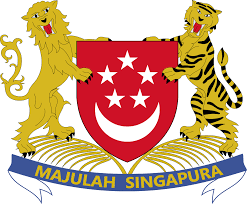 Subscribe for scholarship alert.
Be among the first to know whenever new Government of Singapore scholarship is going on.
ICAO Training Programme
Aim and Benefits of ICAO Training Programme
The Government of Singapore will bear the training fees, daily allowance of Sixty Singapore Dollars (S$60) and hotel accommodation for participants accepted for the programmes.
Complimentary breakfast will be provided at the hotel and lunch at SAA during training days. Travel arrangements are to be made and costs borne by the nominating Governments.
Hotel accommodation will be provided for the training duration, i.e. one day before course commencement (after 2 pm) and one day after the course (till 12 noon).
Daily allowance will be limited to the training duration, i.e. from the start of the course up to the last day of the course.
Expenses to be incurred for stay beyond this duration will not be covered.
Travel arrangements are to be made and costs borne by the nominating Governments.
Requirements for ICAO Training Programme Qualification
The fellowships/scholarships are intended for participants nominated by their respective Governments.
Nominating Governments should preferably nominate not more than 2 candidates for each course and advise which candidate should take priority if more than one candidate is nominated.
Application Deadline
Not Specified
How to Apply
For more details, visit the website.