The IUCEA is inviting qualified individuals from the East African Community (EAC) partner states to apply for the first cohort of undergraduate programs under the East Africa Community Student's Mobility Scholarship Scheme (EAC-SMS). The EAC-SMS is made possible through funding from a consortium of IUCEA-member universities, the IUCEA, and parents/guardians/self.
BACKGROUND
The IUCEA (Inter-University Council for East Africa) is mandated with coordinating Higher Education in the East African Community (EAC) according to the IUCEA Act of 2009. Promoting access to and affordability of higher education in the EAC region has been a top priority in fulfilling her mandate as per the Act. The IUCEA has actioned various strategies aimed at promoting academic mobility for students and staff, ultimately facilitating regional integration. The mobility program for students, which includes scholarships, has attracted various initiatives, such as a standardized fee for EAC citizen students studying at host universities in EAC countries, as well as scholarship programs for both undergraduate and postgraduate students.
The East African Student Mobility program began as an exchange program between Kenya, Tanzania, and Uganda, facilitated by the University of East Africa, which was established in 1963. This program ran until 2004. Building upon the legacy of regional student mobility and scholarship programs, IUCEA initiated efforts to revive the East African Community Students Mobility program following the resolutions of 10th 2019 IUCEA Annual Meeting held in Kigali Rwanda.
Given the high demand for scholarships and the limited opportunities available, the 10th Annual Meeting recommended that IUCEA member universities offer at least one slot for students from EAC Partner States other than their own. Therefore, several universities have committed to offering scholarships by waiving tuition and examination fees. The IUCEA will cover travel expenses and health insurance, while the remaining costs will be the responsibility of the parents, guardians, or students themselves. Please refer to the end of the call for a breakdown of each party's responsibilities.
The undergraduate scholarship supports the programs shown in Table 1. Applicants are required to apply to study in another EAC country (not their country of origin/citizenship).
About Inter-University Council for East Africa (IUCEA)
In East Africa regional higher education interactions and cooperation originates from the pre-independence era when Makerere University College was the only higher education institution in the region serving students from Kenya, the then Tanganyika, and Zanzibar in East Africa as well as from the then Rhodesia and Nyasaland in central and southern Africa, which now consist of Malawi, Zambia, and Zimbabwe. Later in 1963, university colleges were formed in Nairobi and Dar es Salaam as constituent colleges of the then University of East Africa that had been established during the era of... read more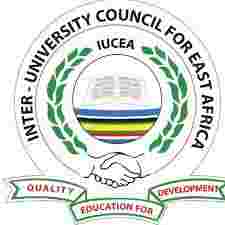 Subscribe for scholarship alert.
Be among the first to know whenever new Inter-University Council for East Africa (IUCEA) scholarship is going on.
IUCEA East Africa Community Student's Mobility Scholarship Scheme (EAC-SMS)
Aim and Benefits of IUCEA East Africa Community Student's Mobility Scholarship Scheme (EAC-SMS)
SCHOLARSHIP PACKAGE
59 Undergraduate scholarships are available in the 2023/2024 academic year.
Responsibility of the parties:
A) IUCEA– Inter-University Council for East Africa
Provide medical insurance.

Provide transport facilitation by road whenever applicable at the beginning and the end of the academic programme.
B) Universities
Offer scholarships through tuition and examination fee waivers.

Offer admission and induction to the scholarship awardees.

Provide a contact person for liaison with IUCEA and Parents/guardians.

Monitor and provide regular progress reports on the performance of the scholarship program.
C) Parents / Guardians/self/Sponsors
Cater for accommodation and living expenses.

Cater for other university fees (except tuition and examination- provided in the scholarship).

Provide any other material/information as may be required.
D) Students
Apply to the universities of their choice in the region whose programmes have been selected for the scholarship scheme.

Mobilise any additional resources to support their studies.

Provide information on their academic and social welfare to IUCEA, the University, and Parents as may be required.
Requirements for IUCEA East Africa Community Student's Mobility Scholarship Scheme (EAC-SMS) Qualification
Be a national of the EAC Partner states (Burundi, Democratic Republic of Congo, Kenya, Rwanda, South Sudan, Tanzania, and Uganda).
Should apply to a participating university from another East African partner state (not their country of origin/citizenship)
Should qualify for admission in any of the available programs in a participating university not in her/his country of citizenship.
Be registered or registrable in the selected university program
Meet the age requirement for the scholarship program below 22 Years.
Be required to study in another EAC country (not their country of origin/citizenship)
Basic requirements
a) The duration of the Scholarship depends on the selected University program for the Bachelor's Degree.
b) Download and submit complete application forms before the deadline.
Interview date, Process and Venue for IUCEA East Africa Community Student's Mobility Scholarship Scheme (EAC-SMS)
The minimum requirements for qualification into the Programme are:
Bachelors:
Be a National and resident of a partner state of the East African Community. +(provide either: National ID/Passport/Birth Certificate). +Proof of Residency (provide a certificate from the local government)
Excellent academic performance records (to be determined by hosting Universities).
Important Timelines:
CALL OPENS: September 9th, 2023
CALL CLOSES: October 1st, 2023, not later than 17:00 hours, East African Time.
Documents Required for Application
The Following Supporting Documents are required.
A letter of motivation for applying for the scholarship.
Updated and Signed Curriculum Vitae.
Certified copies of all academic certificates and transcripts.
A copy of the university Application Form and its attachments (including payment of application fees).
A recent passport photograph in color captures your full head and upper shoulders.
Evidence of Nationality of a Partner State in the East African Community such as a copy of a national identity card/ passport/birth certificate.
Additional certificates, awards, and prizes as evidence of participation in extra-curricular activities
Any other form of evidence is required e.g., medical reports, photos, and letters of reference.
Application Deadline
October 1, 2023
How to Apply
Interested and qualified? Go to
Inter-University Council for East Africa (IUCEA) on www.iucea.org
to apply
The application process is two-fold and each MUST be completed separately
Application for Admission to the U
Step 1: Identify the programme and University of your choice from section 4 above that contains Eligible Programmes.
Step 2: Fill out the application form for admission to the university of choice (Check the university website). Ensure you pay the University application fee (Attached to your application).
Step 3: Submit the completed university application form and supporting documents to the selected university indicating that you are applying for the IUCEA (EAC-SMS) Scholarship.
Notes:
(1) Candidates may apply to more than one University (BUT CAN ONLY BE OFFERED ONE SCHOLARSHIP).
(2) Candidates may apply for more than one programme; however, each programme should have its application form and attachments.
2: Application for the EAC-SMS Scholarship (IUCEA).
Step 1: Register online for the scholarship through the link: https://www.iucea.org/g2bq
Step 2: Download the Scholarship Application Form here
Step 3: Submit the COMPLETE application form in step 2 (above) and supporting documents in PDF format as one zip folder electronically to electronically to [email protected] and [email protected]

Note: Please indicate the subject line as; YOUR NAME, EAC-SMS Application, Undergraduate YEAR, eg. Amani Africa, EAC-SMS Application, Undergraduate 2023.
Notes:
(1) Applicants with academic qualifications obtained from foreign institutions must be equated by the authorised national agency (National Council/ Commission for Higher Education) in their respective countries.
(2) Applicants with supporting documents (transcripts, certificates among others) in languages other than English/are required to submit both the originals and copies translated into English language by an accredited language translation provider.
COMMITMENT FORM_EAC-SMS COHORT1
For more details visit: IUCEA website.