We are looking for passionate and talented professionals, who share our vision for helping our customers with their most urgent business needs, and we are recruiting for 3 career tracks that make up our team.
The Data & Services team is a key differentiator for Mastercard, providing cutting-edge services that help our customers grow.
Focused on thinking big and scaling fast around the globe, this agile team is responsible for end-to-end solutions for a diverse global customer base.
About MasterCard Foundation
The Mastercard Foundation seeks a world where everyone has the opportunity to learn and prosper. All people, no matter where their starting point in life, should have an equal chance to succeed. We believe that with access to education, financial services, and skills training, people can have that chance. Our focus is helping economically disadvantaged young people in Africa to find opportunities to move themselves, their families, and their communities out of poverty to a better life.... read more... read more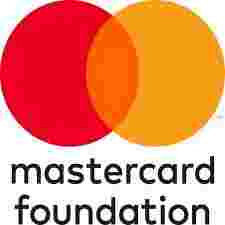 Subscribe for scholarship alert.
Be among the first to know whenever new MasterCard Foundation scholarship is going on.
Mastercard Graduate Launch Program
Aim and Benefits of Mastercard Graduate Launch Program
As an Associate Consultant, you will:
– Work on small teams to solve our clients' most challenging strategic problems.
– Collaborate with motivated peers who are passionate about what they do.
– Build strong relationships with clients to understand their business needs, find strategic solutions and guide impactful decisions.
– Grow your career by receiving hands-on mentorship from an experienced management team.
– Have an immediate opportunity for meaningful contributions, increased responsibility, leadership roles, and professional advancement.
– Collaborate with colleagues across different areas of the organization and quickly gain exposure to business development, account management, and product management.
– Receive extensive training focusing on helping you build your core consulting skill set.
Bring your Passion and Expertise
Requirements for Mastercard Graduate Launch Program Qualification
Undergraduate or master's degree with a target date Dec 2022
Outstanding record of academic achievement
Proven record of leadership in a work setting and/or through extracurricular activities
Exceptional analytical and quantitative problem-solving skills
Experience using data analysis or querying tools, e.g., SQL, SAS, Excel or Tableau is an asset, particularly for Performance Analytics or Business Experimentation tracks.
Ability to communicate complex ideas effectively – both verbally and in writing – in English and the local office languages
Candidates must be eligible to work in the country of which they are applying for a position in, as well as eligible to apply for travel visas as required by travel needs
Application Deadline
Not Specified
How to Apply
In your cover letter, please indicate your first and second track preference.
This information will be leveraged to best match applicants with their desired tracks.
For more details, visit the website.