This call aims to support and help embed research collaborations that build on ideas of African scholars and institutions about what fairer, transformed partnership arrangements should look like. As such the call is open to any Africa-led project that addresses any basic or applied aims prioritised by the African applicant, and that is conducted in collaboration with researchers at Bristol. Research areas may be empirical or theoretical, from any discipline, and related to local and/or national, sub-regional or continental, African Union aspirations for social progress.
Building on advances made in the UK research sector toward promoting greater equity in collaboration with global South partners, this funding aims to help embed a mode of partnerships that goes further in redressing the multiple layers of power imbalances often found in global North-Africa research.
As such, the Perivoli Africa Research Centre (PARC) Partnerships Fund goal is to contribute to a championing of transformation in Africa research and partnerships, within the University of Bristol and beyond. This programme has been made possible by generous philanthropic gifts from Alumni and friends of the University.
About Perivoli Africa Research Centre (PARC)
Conceived in March 2019, and established in January 2020, the Perivoli Africa Research Centre (PARC) is funded by a generous gift from The Perivoli Foundation. The gift builds on the Foundation's successful relationship with the University of Bristol over the past ten years, funding projects in a number of areas. In addition to PARC, the Perivoli Foundation has a philanthropic focus in Africa, through the Perivoli Schools Trust, which supports early child care and education in Namibia, Malawi and Zambia. ... read more... read more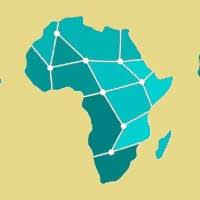 Subscribe for scholarship alert.
Be among the first to know whenever new Perivoli Africa Research Centre (PARC) scholarship is going on.
PARC Partnerships Fund
Aim and Benefits of PARC Partnerships Fund
The budget for this call is £200,000. Whilst no precise upper award limit is given, applications for a significant portion of the budget must make an outstanding value for money case. Bids for lower value awards are also very welcome.
Requirements for PARC Partnerships Fund Qualification
The core team should consist of an African researcher based at an African HEI or research institution as lead and at least one Bristol researcher. We call the lead research organisation the "host organisation". The host organisation must ensure that the principal investigator will have a contract in place that covers the duration of the award.
The application must be made through an African host organisation (e.g. a University, Research Institute) where the appropriate authority has agreed for the application to take place.
The Bristol researchers can be either an experienced researcher (over seven years post-PhD) or an early career researcher (e.g. postgraduate up to within 7 years post-PhD). We would expect their experience to be reflected in the role they take on within the project, e.g. co-investigator or named researcher. Where a Bristol early career researcher is participating, we would expect the application to detail what additional support they will receive from Bristol colleagues, commensurate with their prior experience.
Additional eligible partners
Whilst the funding offer does not provide for a large consortium, additional partners are welcome in order to adequately address the focus of your application.
Other African co-investigators and researchers can be costed.
Non-academic African partners can be costed.
Academic or non-academic partners from other DAC countries can be costed.
Other academic UK partners not based at Bristol can be included but not costed.
Non-academic UK partners can be costed where a strong justification for their costs can be provided.
Academic or non-academic partners from other non-DAC countries can be included but not costed.
Application Deadline
January 7, 2022
How to Apply
Applicants are encouraged to attend and participate in the call webinar. The webinar will be recorded and posted on the call page afterwards, including responses to questions raised.
Applicants submit application form and all supporting documentation by the deadline.
We strongly encourage you to submit your application as early as possible. This will help us in case an issue requires clarification. Should we be unable to resolve an issue by the deadline we may not be able to forward your application to the panel.
For more details, visit PARC website.