We are excited to announce that the 2023 Global Contest has turned its lens towards climate justice. We believe climate change is a human rights issue, so we are looking for images that show people impacted by the escalating climate crisis. They include climate refuges, the very young, the very old, the disabled and injured, the poor, indigenous and island people, and women. Images of climate champions advocating for change, and those helping to mitigate and reverse climate change are welcome too.
About Photography 4 Humanity
Photography 4 Humanity is an international initiative that calls on photographers around the world to bring to life the power of human rights through their images. Highlighting the most compelling imagery — illustrating courage, despair, hope, injustice, compassion, human rights failures or victories in ways small and large — the images will serve to inspire people to personally get involved and to take a stand for human rights. In 2022 the Right Here, Right Now Global Climate Alliance selected Photography 4 Humanity as their preferred photography platform, so they could help ca... read more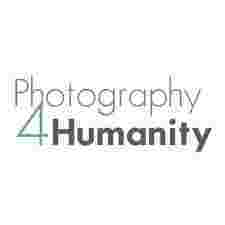 Subscribe for scholarship alert.
Be among the first to know whenever new Photography 4 Humanity scholarship is going on.
Photography 4 Humanity Global Prize Competition
Aim and Benefits of Photography 4 Humanity Global Prize Competition
The 2023 Global Prize Recipient will receive $5,000 USD
The Global Prize Recipient, Top 10 Finalists and Top 20 Honorable Mentions photos will be exhibited globally on UN.org, beginning December 10, 2023 - UN Human Rights Day, and promoted globally via social media.
Requirements for Photography 4 Humanity Global Prize Competition Qualification
You must be at least 18 years of age or older to enter
All entries must be submitted between May 1, 2023 12:00PM EST and August 31, 2023 11:59AM PST
All photography must relate to people being impacted by climate change, and/or people trying to reverse and/or mitigate climate change
Must include photographer name, title, date, location and description of each photograph submitted
All images must have been taken within between September 1, 2022 and August 31, 2023
Application Deadline
August 31, 2023
How to Apply
Interested and qualified? Go to
Photography 4 Humanity on www.photography4humanity.com
to apply
For more details,visit Photography 4 Humanity website