The South African Reserve Bank (SARB) is inviting productive and talented postgraduates to join its one-year Graduate Development Programme (Programme) in January 2024.
The SARB serves the economic well-being of South Africans through maintaining price and financial stability. It is responsible for the regulation of the South African financial sector, the design and distribution of banknotes and coin, the management of interest rates, setting the cash reserve requirement for banks, and ensuring the stability of both the banking sector and the wider financial system.
About SARB Academy
The primary mandate of the South African Reserve Bank is to protect the value of the currency in the interest of balanced and sustainable economic growth. In addition to this, the SARB has a statutory mandate to enhance and protect financial stability in South Africa. The SARB is also responsible for: issuing and destroying banknotes and coin; regulating and supervising financial institutions; managing the official gold and foreign reserves of the country; managing the national payments system; administering the country's remaining exchange rate control systems; act... read more... read more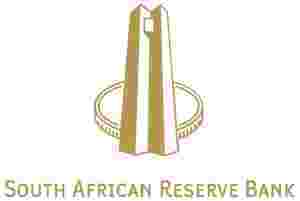 Subscribe for scholarship alert.
Be among the first to know whenever new SARB Academy scholarship is going on.
SARB Academy Program Delivery
Aim and Benefits of SARB Academy Program Delivery
Exposure to departments in the SARB
Graduates will work and learn at the SARB Head Office from January to December 2024. They will be assigned to a department and exposed to various tasks and projects.
During the Programme, graduates will attend various learning interventions at the SARB Academy. Interventions are mainly specific to central banking and are aimed at producing well-rounded central bankers. As part of the holistic programme, graduates will also gain personal and professional skills such as assertive communication, public speaking and presentations, creating powerful PowerPoint presentations, impactful reporting, teamwork and personal excellence and etiquette.
After the first year
At the end of the year, some graduates will be permanently appointed into a department of the SARB. Those most likely to be appointed are graduates who:
Are interested in continuing their career at the SARB;
Have a desire to contribute to monetary policy, financial stability, currency management, supervising financial institutions, financial markets, or any one of the SARB's enabling functions;
Have demonstrated behaviours aligned to the SARB's values of accountability, excellence, integrity, respect and trust and open communication;
Can function independently and contribute actively and effectively in a team; and
Have performed exceptionally well in their assigned departments and academically.
Requirements for SARB Academy Program Delivery Qualification
Applications are open to candidates who have a postgraduate qualification in one of the following fields: economics, econometrics, research, policy analysis, public finance, accounting, auditing, statistics, financial management, information technology, law, portfolio or investment management, mathematics, quantitative analysis, business analysis, project management, risk management (operational and financial risk), treasury, or international relations.
You meet the requirements if you:
· Have completed a postgraduate degree;
· Have attained an average of over 65% in your final year;
· Have a strong desire to work in financial services and/or policymaking;
· Have a proven track record of academic excellence;
· Have excellent communication and interpersonal skills;
· Are a South African citizen; and
· Are a curious and keen learner.
Interview date, Process and Venue for SARB Academy Program Delivery
Please include a copy of your academic transcripts and your identity document with your application.
All applicants will be advised of the outcome of their application. Shortlisted applicants will be invited to participate in assessments, interviews and a security clearance as part of the selection process.
The closing date for applications is 14 April 2023. Late applications will not be considered.
Suitable candidates will be selected based on the SARB's commitment to diversifying its workforce. People with disabilities are welcome to apply.
Graduates will receive a competitive salary for the duration of the Programme.
Application Deadline
April 14, 2023
How to Apply
Interested and qualified? Go to
SARB Academy on www.resbank.co.za
to apply
All interested parties are invited to apply.
Internal applicants MUST apply through the ERP system.
External applicants MUST apply online, via www.resbank.co.za
· All the available vacancies will be visible.
· Please follow these links: WORK @ SARB > Latest vacancies.
· Login:
Is this your first visit to our Job Site? > Register today (Ensure that you include all your skills and qualifications during the registration process.); or
Already registered on our Job Site? > Already registered? > Login here.
Select 'Date posted' > 'Last 3 weeks' (in the drop-down menu).
Select the appropriate IRC number to view the full advertisement.
For more details visit: SARB Academy website.