The South African Reserve Bank (SARB) invites all innovative and talented applicants to apply for its Information Technology Internship (Grow-IT) opportunity.
The SARB actively contributes to addressing scarce and critical skills through this programme.
Grow-IT is an internship programme aimed at addressing the current and future skills needs of the SARB's Business Solutions and Technology Department (BSTD) in response to the departmental strategy and
workforce planning. This includes capacity and capability building as well as succession planning and future talent in the department.
During the programme, learners will acquire the required technical and behavioural competencies based on their areas of specialisation.
About South African Reserve Bank
The South African Reserve Bank was established in 1921 as a result of unusual financial and monetary conditions stemming from World War I (1914–1918). At the time, commercial banks issued banknotes to the public, which had to be backed by gold. But the price of gold in the United Kingdom rose and became higher than the gold price in South Africa. Therefore, a profit could be made by converting banknotes into gold in South Africa and selling the gold in London. This meant that commercial banks had to buy gold at a higher price in London (for re-import into South Africa to back their ba... read more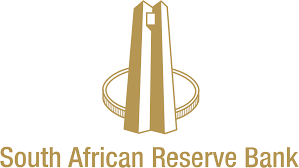 Subscribe for scholarship alert.
Be among the first to know whenever new South African Reserve Bank scholarship is going on.
Information Technology Internship (Grow-IT)
Requirements for Information Technology Internship (Grow-IT) Qualification
To be considered for this internship, candidates must:
· Have a National Diploma in IT (NQF 6) or a Bachelor's degree in Computer Science, Data Science, Information Systems, Mathematics, Software Engineering or Statistics (NQF 7);
· Be a South African citizen;
· Be between the ages of 18 and 35 years; and
· Be curious, self-motivated and innovative.
Candidates are requested to indicate their field(s) of specialisation or preference(s) in any of the following fields:
Applications Security
Cloud Engineering
Collaboration – Cloud Solutions
Cyber and Information Security
Data Management
Enterprise Architecture (Solutions Architect)
Enterprise Integration
Enterprise Systems (Enterprise Resource Planning, Flexcube and National Cash Management)
Infrastructure and Operations (Cloud, Database Administration and ServiceNow)
Application Deadline
May 15, 2023
How to Apply
External applicants MUST apply online, via www.resbank.co.za.
· All the available vacancies will be visible.
· Please follow these links: WORK @ SARB > Latest vacancies.
· Login:
− Is this your first visit to our Job Site? > Register today (Ensure that you include all your skills and qualifications during the registration process.); or
− Already registered on our Job Site? > Already registered? > Login here.
· Select the 'Date posted' > 'Last 3 weeks' (in the drop-down menu).
· Select the appropriate IRC number to view the full advertisement.
Please include your curriculum vitae (CV), a copy of your latest academic record and a copy of your identity document with your application.
Shortlisted applicants will be subjected to a psychometric assessment, an appropriate reference check and a security clearance as part of the selection process.
Correspondence will be limited to shortlisted candidates only.
If you have not heard from us, please consider your application as unsuccessful.
The closing date for applications is 15 May 2023 Late applications will not be considered.
In line with the SARB's commitment to diversifying its workforce, preference will be given to suitable candidates from designated groups. People with disabilities are welcome to apply.
For more details, visit SARB website.