The South African Reserve Bank (SARB) is looking for productive and talented postgraduates to join its one-year Graduate Development Programme in January 2023. The SARB serves the economic well-being of South Africans through maintaining price and financial stability. It is responsible for the regulation of the South African financial sector, design and distribution of banknotes and coin, management of interest rates, setting the cash reserve requirement for banks, and ensuring stability of both the banking sector and the wider financial system.
About South African Reserve Bank
The South African Reserve Bank was established in 1921 as a result of unusual financial and monetary conditions stemming from World War I (1914–1918). At the time, commercial banks issued banknotes to the public, which had to be backed by gold. But the price of gold in the United Kingdom rose and became higher than the gold price in South Africa. Therefore, a profit could be made by converting banknotes into gold in South Africa and selling the gold in London. This meant that commercial banks had to buy gold at a higher price in London (for re-import into South Africa to back their ba... read more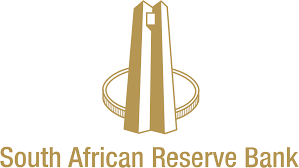 Subscribe for scholarship alert.
Be among the first to know whenever new South African Reserve Bank scholarship is going on.
SARB Graduate Development Programme
Aim and Benefits of SARB Graduate Development Programme
Exposure to departments in the SARB
Graduates will work and learn at the SARB Head Office from January to December 2023. During the year, they will be assigned to a department and exposed to various tasks and projects.
During the Programme, graduates will attend various learning interventions at the SARB Academy. Interventions are mainly central banking specific and are aimed at producing well-rounded central bankers.
In addition, personal and professional skills such as assertive communication, public speaking and presentations, creating powerful PowerPoint presentations, impactful reporting, teamwork, and personal excellence and etiquette also form part of the holistic programme.
Requirements for SARB Graduate Development Programme Qualification
The SARB will consider postgraduate students with capability in at least one of the following areas:
• Economics • Econometrics • Research • Policy analysis • Modelling • Public finance • Accounting • Auditing
• Statistics • Financial management • Information technology • Law • Portfolio or investment management
• Mathematics • Quantitative analysis • Business analysis • Project management • Risk management (operational and financial risk) • Treasury • Economics and international relations
have completed a postgraduate degree;
have attained an average of over 65% in your final year;
have a strong desire to work in financial services and/or policymaking;
have a proven track record of academic excellence;
have excellent communication and interpersonal skills;
are a South African citizen; and
are a curious and keen learner.
Interview date, Process and Venue for SARB Graduate Development Programme
All applicants will be advised of the outcome of their application. Shortlisted applicants will be invited to participate in assessments, interviews, and a security clearance as part of the selection process.
Application Deadline
March 31, 2022
How to Apply
How to Apply
Internal applicants MUST apply through the Enterprise Resource Planning (ERP) system.
External applicants MUST apply online, via www.resbank.co.za.
All the available vacancies will be visible.
Please follow these links: WORK @ SARB > Current vacancies.
Login:
− Is this your first visit to our Job Site? > Register today (Ensure that you include all your skills and qualifications during the registration process.); or
− Already registered on our Job Site? > Already registered? > Login here.
Select the 'Date posted' > 'Last 3 weeks' (in the drop-down menu).
Select the appropriate IRC number to view the full advertisement.
Please include a copy of your academic transcripts and your identity document with your application.
For more details,visit SARB website