TU Dortmund University offers graduation scholarships to enrolled international students and international doctoral candidates throughout the year. The graduation scholarship is meant to support international students who are in financial hardships by no fault of their own so that they can finish their studies.
Graduation scholarships can only be provided to students and doctoral candidates who have registered their thesis and who are in financial need, i.e., having less than 450.00 EUR in a bank account.
About TU Dortmund University 
TU Dortmund University is a technical university in Dortmund, North Rhine-Westphalia, Germany with over 35,000 students, and over 6,000 staff including 300 professors, offering around 80 Bachelor's and master's degree programs. It is situated in the Ruhr area, the fourth largest urban area in Europe. The university is highly ranked in terms of its research performance in the areas of physics, electrical engineering, chemistry and economics.The university pioneered the Internet in Germany, and contributed to machine learning (in particular, to&nb... read more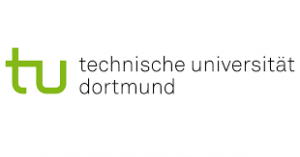 Subscribe for scholarship alert.
Be among the first to know whenever new TU Dortmund University  scholarship is going on.
TU Dortmund University  DAAD STIBET Graduation Scholarships
Aim and Benefits of TU Dortmund University  DAAD STIBET Graduation Scholarships
The amount of funding is between 250.00 and 861.00 EUR for international undergraduate and graduate students.
For international doctoral students, the amount of funding is between 250.00 and 1200.00 EUR.
Requirements for TU Dortmund University  DAAD STIBET Graduation Scholarships Qualification
You must be enrolled at TU Dortmund University,
You must live in or near Dortmund,
You must prove good academic performances (such as publications, prizes, length of study),
You must be in need of financial aids or prove a special social situation.
Documents Required for Application
Completed application form,
Confirmation of registration for your final thesis (page 9 of the application; to be filled out by the Examinations Office, i.e. Prüfungsamt),
Copy of your residency permit,
Current enrollment certificate,
Tabular résumé/curriculum vitae,
Transcript of records with the average grade (please get your average grade from the Central Examinations Office),
Proof of a blocked account, legal obligation to pay, scholarship or earnings,
Proof of your need of financial aids (such as bank statements of the last three months),
If applicable, bank statements of your spouse,
If applicable, a copy of your current employment contract.
Application Deadline
November 15, 2023
How to Apply
Interested and qualified? Go to
TU Dortmund University  on international.tu-dortmund.de
to apply
Please email the complete application documents as one PDF file to social.counselingtu-dortmundde.
For more details,visit TU Dortmund University