TWAS-CSIR Postdoctoral Fellowships are tenable in CSIR research laboratories and institutes in India for a minimum period of six months to a maximum period of twelve months.
About The World Academy of Sciences (TWAS)
TWAS was founded in 1983 by a distinguished group of scientists from the developing world, under the leadership of Abdus Salam, the Pakistani physicist and Nobel laureate. They shared a belief that developing nations, by building strength in science and engineering, could build the knowledge and skill to address such challenges as hunger, disease and poverty. From the start, the Academy had essential support from Italian scientists and political leaders. The Third World Academy of Sciences, as it was first known, was inaugurated officially in 1985 during a ceremony attended by UN Secretary-... read more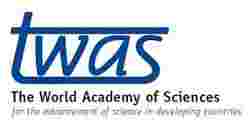 Subscribe for scholarship alert.
Be among the first to know whenever new The World Academy of Sciences (TWAS) scholarship is going on.
TWAS-CSIR Postdoctoral Fellowship
Aim and Benefits of TWAS-CSIR Postdoctoral Fellowship
CSIR will provide a monthly stipend to cover for living costs, food and health insurance. The monthly stipend will not be convertible into foreign currency. In addition, Fellowship awardees are entitled to subsidized accommodation.
Requirements for TWAS-CSIR Postdoctoral Fellowship Qualification
Applicants for these fellowships must meet the following criteria:
Be a maximum age of 45 years on 31 December of the application year.
Be nationals of a developing country (other than India).
Hold a PhD degree in a field of science or technology.
Must not hold any visa for temporary or permanent residency in India or any developed country.
Be regularly employed in a developing country and hold a research assignment.
Be accepted at a CSIR laboratory/institution and provide an official acceptance letter from the host institution (see sample Acceptance Letter that can be downloaded below or included in the application form). N.B. Requests for acceptance must be directed to the chosen CSIR host institution(s), with copy to the CSIR contact person. This will allow CSIR to monitor requests and offer support or assistance in finding suitable host institution(s), if necessary;
Provide evidence of proficiency in English, if medium of education was not English;
Provide evidence that s/he will return to her/his home country on completion of the fellowship;
Not take up other assignments during the period of her/his fellowship;
Be financially responsible for any accompanying family members.
Interview date, Process and Venue for TWAS-CSIR Postdoctoral Fellowship
Results of the fellowship selection should be available in early 2024, and selected candidates will be able to start their fellowship NO earlier than mid 2024.
Documents Required for Application
Submitting your application
Applicants should submit the Acceptance Letter from a CSIR institution to CSIR and TWAS when applying or by the deadline at the latest. Without preliminary acceptance, the application will not be considered for selection.
Application Deadline
September 15, 2023
How to Apply
Interested and qualified? Go to
The World Academy of Sciences (TWAS) on onlineforms.twas.org
to apply
Applications for the TWAS-CSIR Postdoctoral Fellowship Programme can ONLY be submitted to TWAS via the online portal and copy of the submitted application must be sent to CSIR by email. A tutorial on how to use the online application form is available below for download.
Please be advised that applicants may apply for only one programme per calendar year in the TWAS and OWSD portfolio. Applicants will not be eligible to visit another institution in that year under the TWAS Visiting Professor programmes. One exception: The head of an institution who invites an external scholar to share his/her expertise under the TWAS Visiting Professor programmes may still apply for another programme.
Application doc(s):
For more details, visit TWAS-CSIR website