The International Center for Journalists (ICFJ), with the support of the U.S. State Department office of Africa Regional Services, is now recruiting African journalists for a series of trainings on Mobile Journalism. Journalists will enjoy 4-5 training sessions over a few weeks learning about this emerging form of new media storytelling. These Mobile Journalism trainings will cover topics such as: storyboarding; mobile video, audio, and photo editing; livestreaming; and how to create a personal brand and share stories effectively on social media. This is an exciting way for reporters to gather, edit and share news from their communities.
About US Government
The U.S. is a country of 50 states covering a vast swath of North America, with Alaska in the northwest and Hawaii extending the nation's presence into the Pacific Ocean. Major Atlantic Coast cities are New York, a global finance and culture center, and capital Washington, DC. Midwestern metropolis Chicago is known for influential architecture and on the west coast, Los Angeles' Hollywood is famed for filmmaking ... read more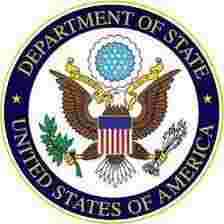 Subscribe for scholarship alert.
Be among the first to know whenever new US Government scholarship is going on.
Mobile Training
Category

Training

Organisation

US Government

Country to study

-

School to study

-

Course to study

Not specified

Application Deadline

September 22, 2021
Aim and Benefits of Mobile Training
Upcoming sessions will cover mobile journalism, helping participants improve their reporting and navigate the changing news landscape.
The trainings are free but do require advance registration. Please direct all questions to Senior Program Director Aliza Appelbaum at [email protected]
Requirements for Mobile Training Qualification
African journalists are eligible for the Mobile Training.
Application Deadline
September 22, 2021
How to Apply
Interested and qualified? Go to
US Government on gcc02.safelinks.protection.outlook.com
to apply
For more details, visit the website.