Venture-Z is an exciting and dynamic startup competition that offers aspiring entrepreneurs from Generation Z an incredible platform to showcase their innovative business ideas and make a lasting impact on society.
Organized as part of the prestigious 2nd International Conference on Sustainability: Developments and Innovations (ICSDI) 2024, Venture-Z brings together the brightest minds and visionary thinkers who are passionate about creating a better future.
Competition Tracks
Track 1: Engineering Innovations: This track focuses on startups that bring innovative solutions in mechanical, civil, electrical, or environmental engineering fields. It encompasses areas such as advanced materials, energy systems, infrastructure development, and environmental technologies.
Track 2: Sustainable Business Ventures: This track is dedicated to startups that incorporate sustainable practices and principles into their business models. It includes areas such as sustainable supply chains, green manufacturing, eco-friendly products, and renewable energy ventures.
Track 3: Environmental Solutions: This track is specifically designed for startups that address environmental challenges and offer sustainable solutions. It covers areas such as pollution control, waste management, water and air quality improvement, and environmental monitoring technologies.
Track 4: Social Entrepreneurship: This track is open to startups that combine business innovation with social impact. It includes initiatives that tackle social issues, promote inclusivity, empower communities, and contribute to sustainable development goals.
Track 5: Future Cities: This track centers on startups that contribute to the development of future cities through innovative urban planning, smart infrastructure, sustainable transportation, IoT-enabled urban solutions, AI-driven urban management systems, and sustainable urban development practices.
About Prince Sultan University (PSU)
Prince Sultan College was founded in 1998 and opened its doors to students the following year. The Ministry of Higher Education PSC was promoted to Prince Sultan University in 2003. It was inaugurated by HRH Crown Prince Sultan bin Abdul Aziz Al-Saud who was the Deputy Premier, Minister of Defense and Inspector General. PSU is a non-profit institutions established in Riyadh by the Al-Riyadh Philanthropic Society for Science and licensed by the Ministry of Higher Education.... read more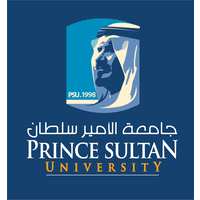 Subscribe for scholarship alert.
Be among the first to know whenever new Prince Sultan University (PSU) scholarship is going on.
Venture Z Startup Competition
Aim and Benefits of Venture Z Startup Competition
Awards
They believe in recognizing and supporting the entrepreneurial spirit of their participants. They are excited to announce the awards for the top three startups in the competition who will receive will receive prestigious awards along with financial support from Prince Sultan University, as follow:
1st place winner: 30, 000 SAR
2nd place winner: 20, 000 SAR
3rd place winner: 10, 000 SAR
Sponsorship Opportunities:
In addition to the financial support provided by Prince Sultan University, Venture Z offers the potential for further funding through sponsorship opportunities.
Sponsors who choose to fund promising startups will have the chance to make a significant impact on the growth and success of these ventures, similar to the concept of "Shark Tank."
They are actively seeking sponsors who are passionate about supporting entrepreneurship and the development of sustainable and technologically advanced future cities.
Requirements for Venture Z Startup Competition Qualification
The Venture-Z Startup Competition is open to aspiring entrepreneurs and startup teams from diverse backgrounds and industries. Participants must meet the following criteria:
Must be 18 years of age or older.
Must have a viable business idea or an early-stage startup.
Individuals or teams can participate (team size restrictions is 5 members).
International participants are welcome.
Interview date, Process and Venue for Venture Z Startup Competition
Judging Criteria
The judging panel will evaluate the startup pitches based on various criteria, including innovation, market potential, feasibility, team capability, and scalability. The specific judging criteria will be communicated to the participants in advance to help them prepare and align their presentations accordingly.
Application Deadline
December 1, 2023
How to Apply
Interested and qualified? Go to
Prince Sultan University (PSU) on k756pj70sy8.typeform.com
to apply
To participate in the competition, all interested individuals or teams must complete the online registration form available on the official ICSDI 2024 conference website. The registration process will include providing essential details about the startup, such as
The startup idea

Market potential,

Team composition.
For more details,visit Venture Z website