The NL Scholarship (formerly known as Holland Scholarship) is financed by the Dutch Ministry of Education, Culture and Science and several Dutch research universities and universities of applied sciences. This scholarship is meant for international students from one of the selected countries outside the European Economic Area (EEA) who wish to pursue a bachelor's or master's degree in the Netherlands.
About Wageningen University & Research
Wageningen University & Research is a collaboration between Wageningen University and the Wageningen Research foundation. That is the mission of Wageningen University & Research. Over 6,500 employees and 12,500 students from more than hundred countries work everywhere around the world in the domain of healthy food and living environment for governments and the business community-at-large. The strength of Wageningen University & Research lies in its ability to join the forces of specialised research institutes and the university. It also lies in the combined eff... read more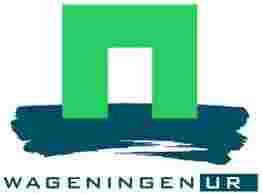 Subscribe for scholarship alert.
Be among the first to know whenever new Wageningen University & Research scholarship is going on.
NL Scholarship
Aim and Benefits of NL Scholarship
If you are selected as a beneficiary of the NL Scholarship you will receive a one-time payment of € 5.000 in the first year of your studies. The selection committee has the option to grant a double scholarship of € 10.000 or a triple scholarship of € 15.000.
Requirements for NL Scholarship Qualification
1. You are an excellent student with a GPA of 80% or higher
2. You are citizen of Argentina, Australia, Costa Rica, Chile, Colombia, Cuba, Ecuador, Guatemala, Honduras, India, Indonesia, Malaysia, Mexico, New Zealand, Panama, Peru, South-Africa, Singapore, South Korea, Taiwan, Turkey, United Kingdom, United States of America, United Arab Emirates or Vietnam.
3. You have (un-)conditional admission to one of our on campus MSc programmes.
4. You did not participate in a degree programme in the Netherlands before.
* Please note that this scholarship will not be offered to students with a double nationality (EU/EEA and Non-EEA nationality).
Interview date, Process and Venue for NL Scholarship
Selection process
All completed applications will be evaluated by a representation of Wageningen University. They will focus on excellence and the quality and feasibility of your financial plan. All applicants will be informed about the outcome before June 12, 2024.
Application Deadline
May 1, 2024
How to Apply
Candidates who have received an invitation to apply for the NL Scholarship have to complete their application before May 1, 2024. From this date on it is no longer possible to apply.
For more details, visit Wageningen University & Research website.