The Sustainable Energy Fund for Africa (SEFA) is a multi-donor Special Fund managed by the African Development Bank. It provides catalytic finance to unlock private sector investments in renewable energy and energy efficiency.
SEFA offers technical assistance and concessional finance instruments to remove market barriers, build a more robust pipeline of projects and improve the risk-return profile of individual investments. The Fund's overarching goal is to contribute to universal access to affordable, reliable, sustainable, and modern energy services for all in Africa, in line with the New Deal on Energy for Africa and Sustainable Development Goal 7.
About African Development Bank Group (AfDB)
Established to promote economic and social development efforts on the continent, the African Development Bank (AfDB) Group comprises three entities: the African Development Bank (AfDB) which is the parent institution, created following an agreement signed by 23 founding member states on August 14, 1963 in Khartoum, Sudan. This became effective on September 10, 1964. The group includes two concessionary windows – the African Development Fund (ADF), established on November 29, 1972 by the African Development Bank and 13 non-African countries; and the Nigeria Trust Fund (NTF), set up in 197... read more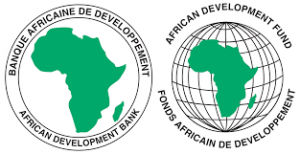 Subscribe for scholarship alert.
Be among the first to know whenever new African Development Bank Group (AfDB) scholarship is going on.
AfDB Sustainable Energy Fund for Africa (SEFA)
Aim and Benefits of AfDB Sustainable Energy Fund for Africa (SEFA)
Technical assistance: Support through grants with a strong focus on activities that will directly unlock investments. Technical assistance grants are available to public and private sector entities.
Concessional investment: Support through results-based financing, loans, and equity instruments, often blended with African Development Bank investments to close viability gaps.
Requirements for AfDB Sustainable Energy Fund for Africa (SEFA) Qualification
Funding requests must be aligned with SEFA's three strategic priorities: (i) Green Baseload; (ii) Green Mini-Grids; (iii) Energy Efficiency.
Special attention will be given to proposals which: (i) are implemented in countries with limited renewable energy experience; (ii) present demonstration and replication potential, with "first-of-a-kind" features; (iii) provide cross-cutting benefits across several domains such as agriculture, education, food, gender, health, and water.
Due consideration will also be given to aspects of economic and financial viability, namely through strong alignment with national plans and strategies, cost-competitiveness and quality of service, and ability to generate returns and attract additional investors.
Finally, applications will be assessed across a range of indicators and anticipated development outputs and outcomes, including: (i) commercial finance leveraged by the project; (ii) MW of sustainable energy generation installed (and/or degree of energy efficiency achieved); (iii) new jobs created, disaggregated by gender, and; (iv) annual GHG emission reductions delivered.
Application Deadline
Not Specified
How to Apply
Interested and qualified? Go to
African Development Bank Group (AfDB) on www.afdb.org
to apply
To submit a funding request, complete this application form and submit it to [email protected].
For more details, visit AfDB website