The Afreximbank Research Sabbatical Programme offers individuals from academic or research institutions the opportunity to undertake relevant research contributing to the Bank's intellectual leadership in fulfillment of its mandate.
The Bank is interested in research activities along the following key themes:
1. Intra-African Trade & AfCFTA Implementation
The following studies may be considered for this programme, but not limited to:
Review of recent literature on constraints to and opportunities for enhancing Intra-African trade to provide useful insights for an efficient implementation of the Bank's Intra-African Trade Initiative.
Study on the state of RVCs in Africa: Policies and infrastructures for enhancing their expansion in the AFCFTA era.
Comprehensive study on composition of Intra-African Trade and its potential drilled down to the most disaggregated Standard International Trade Classification (SITC) data. The study shall cover all African country pairs and guide in market identification work under the Bank's Trade Information Services. This research would also study on Bilateral Trade Agreements in effect between African country pairs and the opportunities these offer for enhancing Intra-African trade.
A comprehensive study on stock of infrastructure that supports Intra-African trade with inferences on the extent of gaps for an efficient conduct of trade.
Study estimating growth opportunities associated with a comprehensive diaspora engagement in a digital era.
A study estimating the level of informal Intra-African trade taking place on the continent.
A study on Export Trading Companies (ETCs) in Africa to facilitate access to markets for manufactured goods in the context of Intra-African trade. The study will review the concept, their role in promoting exports elsewhere in the world, the legal and regulatory arrangements and identify potential candidates in Africa.
A study on the size of the African diaspora market within the context of Bank's current Strategic Plan, 'IMPACT 2021-Africa Transformed'.
Undertake a comprehensive study on the Exchange Rate Mechanisms (ERMs) by highlighting the experiences of the Euro zone in order to support the implementation of the AfCFTA agreement, the Pan-African Payment and Settlement System (PAPSS) and enhance the smooth transition towards a single currency in Africa.
Study on Tariff Revenue Losses that State Parties to the AfCFTA may suffer and implications for the implementation of the AfCFTA Adjustment Fund.
2. Industrialization and Export Development
Specific studies may include, but not limited to:
An understanding of constraints to export manufacturing at firm, sector and macroeconomic levels, with recommendations.
Leveraging the power of African green minerals for economic development in the climate change era.
A study on the state of Light Manufacturing and Agro processing in Africa, with emphasis on capacities, challenges, and opportunities.
A study on the state of the Africa's entertainment industry, with emphasis on capacities, challenges, and opportunities.
A study on developing cross-country value chains in agro processing.
A study to identify critical success factors in the promotion of export manufacturing in a context of infrastructure constraints.
A study on the Impact of Standards and Packaging on manufactured exports performance of Africa.
Promoting Export Manufacturing on the Platform of Industrial Parks and Special Economic Zones.
3. Trade Finance Leadership
The following specific studies may be considered for this programme but not limited to:
A detailed study on Trade Financing Gap for Africa, broken down into product types as well as a special section for Intra-African Trade financing gap.
A study on the impact of regulations on economic development and access to trade finance by African entities as a basis for special concessions on regulating activities of those active in African trade finance.
Comprehensive sector studies on commodities of trade interest to Africa.
4. Financial Sustainability
The following specific studies may be considered for this programme but not limited to:
Determining an optimal product mix and resource allocation for the Bank under normal and risk- constrained optimization.
Estimation of the probability of default on Trade Finance loans in Africa.
About African Export-Import Bank (Afreximbank)
The African Export-Import Bank (Afreximbank) is a Multilateral Financial Institution established for the purposes of financing and promoting intra and extra African trade. The shareholders comprise African governments, African private and institutional investors as well as non-African private and institutional investors. The Bank was established under the twin constitutive instruments of an Agreement signed by member states and multilateral organizations which confers the status of an international organisation on the Bank, as well as a charter, governing its corporate structure and operati... read more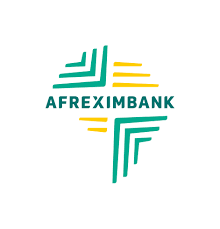 Subscribe for scholarship alert.
Be among the first to know whenever new African Export-Import Bank (Afreximbank) scholarship is going on.
Research Sabbatical Program
Requirements for Research Sabbatical Program Qualification
Position: Open primarily to senior lecturers / senior researchers from recognized Universities, research institutions or similar organisations. The programme is highly competitive and entry shall be based on merit.
Thematic Areas: The Bank is seeking for professionals who are interested in conducting research in the areas of intra-African trade and investments, including Intra-African Trade & AfCFTA Implementation, Africa's industrialization & export development, trade finance leadership, financial sustainability and/or any other areas that are relevant to the Bank's mandate.
Nationality: Applicants must be nationals of one of the Bank's member/participating states.
Language: Excellent oral and written communication skills in English. Knowledge of the Bank's other official languages will be an added advantage (French, Arabic, or Portuguese).
Period: Ready to commit to the Bank for a period of one (1) calendar year on a non-renewable basis.
Application Deadline
June 15, 2023
How to Apply
Interested and qualified? Go to
African Export-Import Bank (Afreximbank) on www.afreximbank.com
to apply
Interested applicants should complete an online application form on the Bank's website and submit it electronically along with:
Current CV and cover letter
A defined plan of research activities with specific research outcomes, deliverables and timelines as well as supporting material that underpin the likelihood of achieving those outcomes and deliverables.
Recommendation letter from present employer, confirming that the candidate's job will still be available at the end of the sabbatical.
Copy of valid passport.
Certified copies of relevant academic certificates.
Short statement of intent (maximum of one A4 page) indicating why they should be considered for the programme.
For more details, visit AFREXIM Bank website.