The African Doctoral Academy (ADA) at Stellenbosch University is privileged to offer a limited number of candidates, at the start of their Doctoral careers, the opportunity to attend research, publishing, scientific communication and career-related training courses at the ADA Summer School that takes place in-person at Stellenbosch University from 18 January - 03 February 2023.
This call is open to all doctoral candidates that are within the first 18 months of their doctoral degree, across all institutions and disciplines. Some of the scholarships are specifically for delegates from institutions that are a partner university of Stellenbosch University. The list of partner universities can be found at the bottom of this page.?
?The ADA will be presenting the 2023 ?Summer School in-person at Stellenbosch University. All courses are certified by Stellenbosch University and an electronic certificate will be issued to delegates that meet the requirements.
About Stellenbosch University
Stellenbosch University (SU) is home to an academic community of 29 000 students (including 4 000 foreign students from 100 countries) as well as 3 000 permanent staff members (including 1 000 academics) on five campuses. ?The historical oak-lined university town amongst the Boland Mountains in the winelands of the Western Cape creates a unique campus atmosphere, which attracts local and foreign students alike. On the main campus, paved walkways wind between campus buildings – some dating from previous centuries; others just a few years old. Architecture from various eras attests to the soun... read more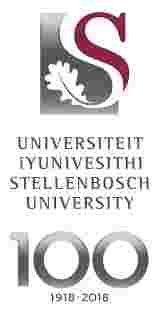 Subscribe for scholarship alert.
Be among the first to know whenever new Stellenbosch University scholarship is going on.
Early Doctoral Programme (EDP) Scholarships
Aim and Benefits of Early Doctoral Programme (EDP) Scholarships
Successful applicants will be able to enrol for a course, which will be fully funded, during the Summer School. Applicants may select a first and second choice of course. The value of the award will depend on the course selected by the candidate, as well as other related costs such as travel, accommodation, etc.
Requirements for Early Doctoral Programme (EDP) Scholarships Qualification
Eligible candidates should:
Be ?in the early phases of their PhD (first 18 months), can be from any discipline
Be enrolled at their home institution by 1 January 2023 and,
Have been enrolled for no more than 18 months by 18 January? 2023.
Documents Required for Application
Curriculum Vitae
A formal proof of registration at your home institution, clearly indicating your registration date for your doctoral degree
A written approval/referee report by your supervisor

?On your university letterhead and containing your supervisor's signature (of the current (home) supervisor) or head of department to endorse the applicant's application. This will indicate the home supervisor's/head of department's approval for the applicant to participate in the ADA's Doctoral School and provide legitimacy of applicant's intention.
Additional credit will be awarded during the evaluation process if your supervisor motivates your application and suitability for the programme, in addition to endorsing your application.
Application Deadline
December 18, 2022
How to Apply
Interested and qualified? Go to
Stellenbosch University on redcap.sun.ac.za
to apply
Complete the online form
Applicants can only apply for one course during the school but may indicate a first and second choice (if applicable). We will endeavour to give you the course of your choice as far as possible.
Upload the specified documents as part of the application process. No documents will be accepted by email. Please make use of the following naming convention: your surname.document_type (for example smit.curriculumvitae.doc). (See application form for required documents)
Your application will not be considered as com?plete if you do not submit all the required documentation in full by the closing date. To submit the form, all required documents must be submitted simultaneously.
For more details, visit Stellenbosch University website.
Please note:
The ADA reserves the right not to make any selections for the programme
The ADA also reserves the right to rescind any scholarship awards made, including if the delegate is unable to commit to the programme's full duration
Candidates who have benefitted from African Doctoral Academy or other funding via Stellenbos???ch University International in the last 18 – 24 months will be placed on the secondary list of applications to ensure an equitable distribution of funds available
Female candidates and candidates registered at an African University will be credited additionally during the evaluation process
Preference will be given to African (including South African) students studying at institutions in Africa?