MaModAfrica Consortium, will offer eight fully funded PhD positions in this prestigious new doctoral program. Most of the recruited students will be based in our three focus countries (Rwanda, Benin, and Mozambique) in partnership with universities and research institutions across Africa and globally. The program aims to train future African modelers, who will have an impact across academia, industry, education, and government.
This transdisciplinary program will focus on state-of-the-art modeling approaches driven by real-world questions in public health to reduce the burden of Malaria in Africa. It is built on the understanding that impactful approaches in Malaria modeling require technical expertise (e.g., mathematics, statistics, computation, and data science), the ability to formalize problems coming from experimental fields (e.g., parasitology, entomology, public health, and epidemiology) and communicate efficiently on the modeling process and the models with NMCPs.
About African Institute for Mathematical Sciences (AIMS)
The African Institute for Mathematical Sciences (AIMS) is a pan-African network of centres of excellence enabling talented students to become innovators driving the continent's scientific, educational and economic self-sufficiency.The African Institute for Mathematical Sciences (AIMS) initiated AIMS Structured Master's Program, 2021 runs over three semesters. The requisite skills phase of the AIMS course builds a standard core set of problem-solving skills: estimation, computation, approximation, modelling, data analysis and statistics. The elective review phase allows st... read more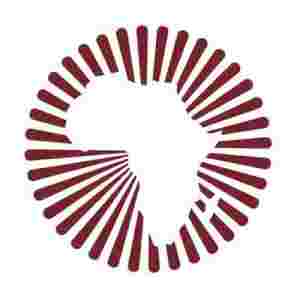 Subscribe for scholarship alert.
Be among the first to know whenever new African Institute for Mathematical Sciences (AIMS) scholarship is going on.
PHD Program in Malaria Modelling
Aim and Benefits of PHD Program in Malaria Modelling
Fully funded (stipend, equipment, health insurance, relocation costs, conference attendance, direct cost to graduating institution such as tuition fees and registration fees)
PHD Program in Malaria Modelling Courses
Requirements for PHD Program in Malaria Modelling Qualification
Master's degree or equivalent (completed by Sept 2023) in relevant quantitative fields (e.g., mathematics, statistics, computer science, engineering, physics, bioinformatics, econometrics, infectious disease epidemiology)
Research potential evidenced by academic performance and involvement in relevant academic activities
Being an African national; citizenship or permanent residence in focus country is a plus
Language proficiency in the spoken language(s) of focus country/countries
Excellent writing and communication skills
Willingness and ability to travel (training courses, collaborations, conferences)
Female applicants are highly encouraged
Application Deadline
March 17, 2023
How to Apply
Interested and qualified? Go to
African Institute for Mathematical Sciences (AIMS) on docs.google.com
to apply
The application must be submitted via the Google online form provided on the website. You need to have a Gmail account to be able to submit your application.?
Before starting the application process, please make sure to prepare the following documents in pdf format:?
Up-to-date resume (two pages maximum, 10MB maximum size)?
Transcripts of academic records (Bachelor and Master's level, all in one pdf, 10MB maximum size),
and the following information:?
Name, affiliation, and email addresses of two persons who can provide a letter of support if asked by MaModAfrica
Your motivation to pursue a Ph.D.?in general? Here, you can also mention plans for your future career (1500 characters maximum)
Topics choice (two topics max with ranking, and/or your own topic)?
Research directions you are most interested in and why? Justify why you are qualified to pursue research in this area. Here, you can also comment on your?reason for choosing the research topic selected above (3500 characters maximum)
Additional funding sources (if any)?
After submission, you can choose to receive a summary email of your application to your Gmail account. You will be able to edit your application until the deadline of the call.
Contact for application details: [email protected]
For more details, visit AMIS website.