The ASRI-Future Leaders Programme (FLP) recruits 30 candidates annually, for exposure to selected themes in politics, policy, democracy and governance in preparation for a career in politics, public (civil) service, civil society, business and the media. The aim of the programme is to develop the capacity, skills, aptitudes and attitudes of individuals who are interested in working in and strengthening the media, civil society, public service and government sectors, primarily.
Some of the themes explored in the programme include:
Introduction to selected themes in Politics, Democracy, The State and Government.
Introduction to Politics, Economics and Development
Ethics and Critical Thinking
Race, Redress, Redistribution, Reconciliation and Social Solidarity
Climate Justice and the Environment
Gender Justice
Law & Justice
Public Policy
Other focus areas include:
Project Management
Practical writing workshops
Practical speaking workshops
Practical technology applications
About Auwal Socio-Economic Research Institute (ASRI)
On the 2 April 1694, Sheikh Yusuf of Makassar, the Nephew of the King of Gowa arrived in the Cape Colony to serve his political banishment at the hands of the Dutch East India Company. Sheikh Yusuf's home became a sanctuary for the slaves of the Cape, and it was from these slaves and political exiles that the first cohesive Muslim community in South Africa emerged. In 2005, Sheikh Yusuf was Posthumously Awarded the Order of the Companions of OR Tambo in Gold, by the President of the Republic of South Africa, for his contribution to the struggle against colonialism. In 1794, the first ...... read more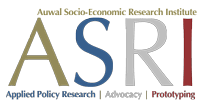 Subscribe for scholarship alert.
Be among the first to know whenever new Auwal Socio-Economic Research Institute (ASRI) scholarship is going on.
Future Leaders Programme (FLP)
Aim and Benefits of Future Leaders Programme (FLP)
In developing you as a young person, we enhance your social and human capital in a way that not only accelerates your personal growth but also translates into increased opportunities in the future.
Graduates of the 2022 ASRI Future Leaders Fellowship Programme are anticipated, in the medium- to long-term, with ongoing support and mentorship from ASRI, to go on to become influential and prominent leaders in government and civil society, occupying a variety of positions in non-profit organisations; interest groups; policy institutes; media organisations; the public service and so forth.
There is no financial cost to participants of the programme. Costs of data will be covered for participation online, along with a subsistence stipend.
Requirements for Future Leaders Programme (FLP) Qualification
Academic: Students must have at least an undergraduate degree or diploma, with additional qualifications being an advantage
Community & leadership experience: Individuals should be active in their community, have some form of leadership experience and show potential for being a change agent in South Africa
Age limit: 35
Location: Gauteng, Johannesburg.

Due to the Covid-19 pandemic, and the programme being conducted online, it has been possible to accommodate participants based in other provinces. Candidates from other provinces are thus, encouraged to apply. Once in-person residency is safely possible, classes will be held at the ASRI office in Johannesburg.

Right to live and work in South Africa: Candidates must have South African citizenship, or legal right to live and work in South Africa (i.e. residence permit)
Alumni requirements: Upon completion of the programme, participants are expected to remain active within the FLP Alumni network
Interview date, Process and Venue for Future Leaders Programme (FLP)
The online component of the fellowship programme is 16 weeks long from February to May 2022 and fellows are required to be in attendance Monday to Thursday from 9am – 3pm. Due to the physical distancing constraints of the Covid-19 pandemic, the theoretical component taking place between February and May 2022 will be delivered online via Zoom webinars and breakaway rooms
Upon completion of the programme, you will take part in a 3 to 6 month work experience placement (externship) at an organisation in-line with your aspirations and interests. These will either be online or in-person, subject to the regulations of respective organisations. During this time online contact sessions will continue twice a week via zoom.
Application Deadline
October 11, 2021
How to Apply
Interested and qualified? Go to
Auwal Socio-Economic Research Institute (ASRI) on forms.gle
to apply