In 2018, Cardiff Metropolitan University became the first university in Wales to be recognised as a University of Sanctuary. This is as a result the University's commitment to ensuring it is a welcoming, safe and friendly environment for people who have an irregular migration status and for providing opportunities and support to allow forced migrants, equal access to higher education.
The University has proudly offered Sanctuary Award scholarships since 2017. These include a full fee waiver for each year of the course, plus financial support toward study costs (e.g., travel, books, etc). This year, the following scholarships are available for the academic year starting in September 2023:
About FSDH Holding Company Limited
FSDH Holding Company Limited is a non-operating holding company focused on providing progressive financial services in Nigeria. Our subsidiaries include; FSDH Asset Management, FSDH Capital, FSDH Merchant Bank and Pensions Alliance Limited (PAL). Maintaining our reputation as providers of dependable and innovative financial services in the region is important to us. To this end, we are continually deepening our business lines and expanding what we offer through our subsidiaries.... read more... read more... read more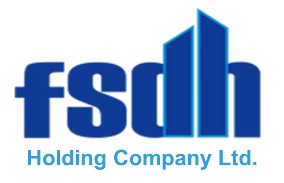 Subscribe for scholarship alert.
Be among the first to know whenever new FSDH Holding Company Limited scholarship is going on.
Sanctuary Scholarship Award
Aim and Benefits of Sanctuary Scholarship Award
For 2023 entry, there will be 6 undergraduate and 4 postgraduate scholarships available. Each scholarship includes:
· A full fee waiver for the undergraduate or postgraduate course the applicant holds an offer for;
· Assistance toward local travel to Cardiff Met campus
· Daily meal allowance.
· Personal support from a dedicated mentor to enable students to identify and overcome barriers to achievement on their degree programme.
Requirements for Sanctuary Scholarship Award Qualification
All applicants must meet all of the following criteria to be considered for the Cardiff Met Sanctuary Award:
You are one of the following:
· You are an asylum seeker
· You have been granted discretionary leave to remain or Humanitarian Protection
· You are the partner/dependent included on the application of an asylum seeker in the UK (Spouses/civil partners must have been the spouse/civil partner on the date on which the asylum application was made. Children/step-children must have been aged under 18 on the date on which the asylum application was made).
· You are a refugee
· You are in the UK under the Homes for Ukraine/Ukraine Family scheme
AND
· You have a conditional or unconditional offer from Cardiff Metropolitan University for entry in September 2023 onto a degree course.
· You are currently attending a school, college, community or voluntary group, which can provide a reference in support of your application OR you are in the UK under the Homes for Ukraine/family scheme and your sponsor can provide a reference.
·You live within suitable distance to easily commute to university.
·You do not require support for accommodation and general living expenses.
Applicants must meet ALL of these strict eligibility criteria and be in a position to verify their circumstances in order apply. Applicants who do not meet all the criteria will not be considered for the scholarship.
Application Deadline
July 3, 2023
How to Apply
Please read the Sanctuary Award Application Guidance Notes thoroughly before completing the Cardiff Met Sanctuary Award Application Form.
· You will first need to hold a conditional or unconditional offer to study at Cardiff Met. If you have not yet submitted an application to the university, access the university website Study at Cardiff Metropolitan University - Study in Cardiff and submit an application as soon as possible. Did you know Future Learn provide a free online course to help asylum seekers through the application process of applying to a UK university.
· In addition to the application form, applicants must also submit a copy of their Cardiff Met offer letter, a reference and evidence of their current immigration status/pending status. (see guidance notes for full details).
For more details, visit Cardiff Metropolitan University website.