Deutsche Post DHL Group is the world's leading logistics and mail company.
We're one of the world's largest employers, operating in over 220 countries and territories. We're Europe's largest postal service, partner for eCommerce and pioneers in secure digital communication. We're number one in contract logistics and international express delivery, and a leader in the forwarding business.
Join us and you'll be working for a global company that's focused on service, quality, and sustainability, and using the power of global trade to connect people and improve lives.
And not just for our customers, but for every member of our Group too.
Job Purpose
A diligent individual willing to take on new responsibilities and grow needed experience to apply for future endeavors. Someone with an adaptable mindset to acquire workplace knowledge and experience. Someone to fulfil all allocated loading / offloading tasks as per delivery procedure. To carry out instructions as allocated by the Team Leader and Managers. To accurately fulfil all delivery instructions and tasks allocated. To maintain the integrity of the company at all times.
Key areas of responsibility include:
• Learn & adhere to clear understandings of the clients' requirements
• Build the knowledge & experience to ensure the correct use of equipment and to timeously report any defects
• To report and record any non-conformity with regards to customer merchandise
• To work within operating areas as determined by management and the needs of the business
• When carrying out duties - adapt to following operating procedures and safe working practices
About Dalsey Hillblom Lynn (DHL)
DHL (Dalsey, Hillblom and Lynn) International GmbH is an American-founded German company which is now the international courier, parcel, and express mail division of the German logistics company Deutsche Post DHL. Deutsche Post DHL is the world's largest logistics company,[3] now in over 220 countries and territories worldwide, particularly in sea and air mail. The company delivers over 1.3 billion parcels per year. The company was founded in the United States in 1969 and expanded its service throughout the world by the late 1970s. The company was primarily interested in offshore and inter... read more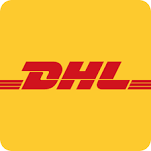 Subscribe for scholarship alert.
Be among the first to know whenever new Dalsey Hillblom Lynn (DHL) scholarship is going on.
DHL Learners With Disability Recruitment
Requirements for DHL Learners With Disability Recruitment Qualification
At DHL Supply Chain South Africa, we're looking for…
Learners with Disability (DSC Head Office)
Qualifications/requirements
• BBB-EE candidate
• South Africa Citizens only
• Unemployed youth from age 18 – 29 years
• Matric (English & Mathematics/literacy) – Essential
• People with disability
Interview date, Process and Venue for DHL Learners With Disability Recruitment
Competencies & Skills
• The incumbent is a Company representative and must at all times conduct themselves accordingly
• Excellent interpersonal skills
• Ability to build relationships
• Good team player
• Ability to work under pressure
• Customer service and clear understanding of the client's requirement and expectations
• Positive work ethic - good written and verbal communication skills
• Admin skills - Desirable
• Person should have a good understanding of quality as a key value - Desirable
• Awareness of importance of security - Desirable
• Operational knowledge and understanding of service delivery - Desirable
• Ability to understand instructions and to accurately carry out instructions - Desirable
• React to customers in a courteous and professional manner - Desirable
Performance Indicators
• Team player
• Fulfilment of tasks to achieve KPI's
Languages
English - verbal and written.
Documents Required for Application
Required Documents
• CV
• Certified ID Copy.
• Certified Copy Matric Certificate
• Doctor's note to declare disability
Application Deadline
Not Specified
How to Apply
For more details visit DHL website.