Science, Technology, and Innovation are key drivers of our increasingly global and digital society. However, the International Telecommunications Union (ITU) states that less than 30% of STEM (Science, Technology, Engineering, and Mathematics) professionals are women. Globally, in tertiary institutions, there is approximately half the number of girls studying STEM subjects compared to boys, Eswatini is not an exception. With this inequality persisting through the 21st century, the need for diversity, equity, and inclusion of women in STEM is critical.
To this end, the Eswatini Communications Commission (ESCCOM) has initiated a 'Girls in ICT' Development Program, aimed at young ladies who are interested in pursuing an Information, Communications, and Technology (ICT) related profession. This scholarship is aimed at cultivating the presence and digital skills of young women and girls [aged 17-24] in the career field of STEM, particularly ICT. The program will enable young girls without the necessary economic resources, to pursue careers in the ICT space.
About Eswatini Communications Commission (ESCCOM)
The Eswatini Communications Commission (ESCCOM) is the regulatory body responsible for regulating the communications sector in Eswatini, constituting of telecommunication services and networks, broadcasting services, postal services and the use and allocation of radio spectrum. It derives its mandate from the Swaziland Communications Commission Act no. 10 of 2013. The Commission became operational on the 31st July 2013, effectively taking over all the regulatory powers of the sector from the Eswatini Posts and Telecommunications Corporation (EPTC) and Eswatini Television Authority (Esw...... read more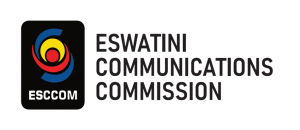 Subscribe for scholarship alert.
Be among the first to know whenever new Eswatini Communications Commission (ESCCOM) scholarship is going on.
Girls In ICT Scholarship
Aim and Benefits of Girls In ICT Scholarship
The sponsorship will comprise of;
i. Fully- funded tuition
ii. Transport fees to and from, payable once every year
iii. Study Permit costs, where applicable
iv. Medical aid, where applicable
v. Prescribed textbooks
vi. Monthly personal living allowance (stipend) to cover accommodation and living expenses
vii. The scholarship holder will be expected to participate in two (2) annual initiatives promoted by ESCCOM, namely the international 'Girls in ICT' Commemoration, and Cybersecurity Awareness Campaigns, among other initiatives.
Requirements for Girls In ICT Scholarship Qualification
The criteria for selecting potential candidates shall be based on individual merit. Students may apply for the Sponsorship if they meet the following requirements;
i. Citizen of Eswatini
ii. Aged seventeen (17), or above, up to a maximum of twenty-four (24)
iii. The candidate should have credited Science, Technology, Engineering & Mathematics (STEM) related Subjects
iv. Acceptance letter for an ICT-related undergraduate degree from an accredited local or South African Higher Learning Institution
v. Must be of good conduct, hardworking, and have excellent academic results
vi. Involvement in extra-curricular activities, such as sports, community service etc. is a plus
Application Deadline
January 16, 2023
How to Apply
Qualifying young girls are requested to submit the following application documents to [email protected] by 17H00 on Monday, the 16th of January 2023;
i. Two (2) page letter of motivation, including educational and professional goals, and achievements
ii. Statement of results
iii. Conditional / Acceptance letter from an accredited Higher Learning Institution
iv. Applications should be addressed to;
Acting Director Support Services
Eswatini Communications Commission
4th Floor, North Wing, Sibekelo Building
Mhlambanyatsi Road
Mbabane
For any queries, contact ESCCOM at 24067000.
For more details, visit ESCCOM website,