The Nigerian Communications Commission as part of its Strategic Vision Plan (SVP) 2023-2025 captures the need to encourage the development of new technologies and indigenous content through cutting-edge research to stimulate sustainable economic growth and development in Nigeria.
Pursuant to the above, the Commission invites Tech Hubs and innovation Driven Enterprises (IDEs) in Nigeria to enter eligible start-ups and their solutions in the third edition of the NCC Talent Hunt Research Through Hackathon with a focus on three (3) thematic areas:
Blockchain-enabled Data Protection Solutions for Enhancing Regulatory Compliance
Assistive Technology Solutions for the Elderly and People with Disabilities
Technology Solutions for Renewable Energy in Rural Areas
The NCC Talent Hunt Research Through Hackathon leverages Emerging Digital Technologies to facilitate the development of home-grown innovative solutions and local content development in the Telecommunications Sector while fostering economic growth and social advancement in Nigeria. The competition enables the translation of novel ideation to the development of hardware-software/software solutions that address industry and societal challenges. The best three solutions, one from each area will receive grants of N10 million each for the development of the solutions.
About Nigerian Communications Commission (NCC)
The Nigerian Communications Commission is the independent National Regulatory Authority for the telecommunications industry in Nigeria. The Commission is responsible for creating an enabling environment for competition among operators in the industry as well as ensuring the provision of qualitative and efficient telecommunications services throughout the country. Over the years NCC has earned a reputation as a foremost Telecom regulatory agency in Africa. The Commission is hoping to catalyze the use of ICT'S for different aspect of national development. The Commission has initiated se...... read more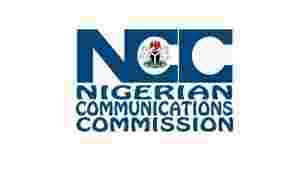 Subscribe for scholarship alert.
Be among the first to know whenever new Nigerian Communications Commission (NCC) scholarship is going on.
NCC Talent Hunt Search Hackathon
Aim and Benefits of NCC Talent Hunt Search Hackathon
The best three solutions, one from each area will receive grants of N10 million each for the development of the solutions.
Requirements for NCC Talent Hunt Search Hackathon Qualification
The criteria for participation in the competition include the following:
The Enterprise MUST provide a certificate of registration with the Corporate Affairs Commission.
The Enterprise must not have previously received support from the Commission.
The project should have clear relevance to one of the three thematic areas above.
Clear problem statement, proposed solution, and roadmap to deployment.
Proof of concept (which may also include technical feasibility of idea with diagram, algorithm, existing models or case studies, etc.).
Novelty of solution (including a declarative statement on ownership of intellectual property).
A solution including prototype development shall be concluded within 6 months of receipt of the Grant (including a statement of application of funds/ Bill of Engineering Measurement and Evaluation (BEME).
Detailed Commercialization plan of the prototype.
Interview date, Process and Venue for NCC Talent Hunt Search Hackathon
Timetable
The Hackathon will open from September 1 to September 22, 2023 with other key dates as follows:
| Date | Stage |
| --- | --- |
| 1st September – 22nd September, 2023 | Applications open on line with September 22nd as submission deadline |
| 25th September – 3rd October 2023 | Online Evaluation of applications/ Entries by Pannel of Judges |
| 4th October, 2023 | Submission of Online Evaluation Report to NCC by Pannel of Judges |
| 5th October, 2023 | Preparation and signing of letters of Invitation to Shortlisted Start-Ups/ Tech Hubs |
| 6th October, 2023 | Dispatching Invitation letters to the twelve (12) shortlisted start-ups & Tech Hubs (four per each thematic area) to Abuja for idea pitch deck. |
| 23rd October | 23rd October Arrival of invited participants in Abuja |
| 24th - 25th October 2023 | Pitch deck and grading of competitors by the Pannel of Judges in Abuja |
| 26th October, 2023 | Award of Grant/Closing ceremony in Abuja |
Application Deadline
September 22, 2023
How to Apply
Entry Format
The Entry Submission must be in the following format:
Ideation i.e., what is idea
Minimum Viable Product (MVP) and solution functionality i.e. How does it work?
Current Sweat Equity Investment.
Product-Market fit status.
Verifiable Go-to-Market status.
Growth Feasibility Assurances.
Maturity Model and Timeliness.
Exist Time: Disaster Recovery – where applicable.
Guidelines
All applications should be ONLINE and must follow entry format stated above.
There is no cost to enter the competition. Kindly note that full control and ownership of intellectual property of the developed Solutions remain with the Commission.
All entries must be made by a Tech Hub / Innovation Driven Enterprise who will register and submit on behalf of the entry the following documentations:
Evidence of relationship with the Start-up/solution being entered.
4 pages of Executive summary of the project concept.
3-5 minutes video of the pilot project.
Names, Age, contact details, passport photos and profile of all Team members.
Website (if available)/E-mail address.
For more details,visit NCC website