The South Africa Astronomical Observatory (SAAO) application for the 2024 Masters of Science (MSc) and Doctorate of Philosophy (PhD) research opportunities are open. The SAAO allows students to work with leading researchers on cutting-edge astronomy and instrumentation projects. These cover observational and theoretical aspects of stellar and extragalactic astronomy, astronomical instrumentation and computer modelling.
Furthermore, many projects involve combining and analysing data from different wavelengths, e.g. optical data from SAAO/SALT with radio data from MeerKAT and/or X-ray measurements from spacecraft with opportunities for collaboration with national and international partners.
About National Research Foundation (NRF)
The NRF was established through the National Research Foundation Act (Act No 23 of 1998), following a system-wide review conducted for the Department of Arts, Culture, Science and Technology (DACST). The new entity incorporated the functions of the research funding agencies that were previously servicing various sections of the research community, namely the former Centre for Science Development (CSD) of the Human Sciences Research Council (HSRC) and the former Foundation for Research Development (FRD) that included several National Research Facilities. As an entity of the Department of Sci... read more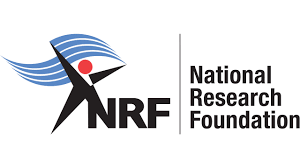 Subscribe for scholarship alert.
Be among the first to know whenever new National Research Foundation (NRF) scholarship is going on.
SAAO Prize Scholarship
Aim and Benefits of SAAO Prize Scholarship
Applicants can apply to the NRF for funding through the university and/or the SAAO Prize scholarship, with the active support of their proposed SAAO supervisor, who will ensure they fill in the correct details in all sections. This is important as applications are often rejected on technicalities.
Requirements for SAAO Prize Scholarship Qualification
To do postgraduate research at SAAO students must register with a South African University and those who require funding must apply to the NRF, following the standard procedures, and/or apply for the 2024 SAAO Prize Scholarship for PhD or MSc. The project opportunities are the same for NRF and the SAAO bursaries.
Applicants must be eligible to register for an MSc/PhD degree in astrophysics at a South African university at the start of the 2024 academic year. Ideal candidates will have a background in astrophysics.
Note that NRF are advising students to apply as soon as they can to prevent IT overload near the cut-off dates.
Students of any nationality are eligible to apply for NRF bursaries, however, strong preference is given to South African citizens and permanent residents.
Application Deadline
July 31, 2023
How to Apply
To apply, send the following documents, and nothing else, as a single pdf ?le by email to [email protected]: a cover letter, CV, and academic transcripts. The subject line of your email should contain your surname, the surname of the supervisor of the project you are applying for, and the level (MSc or PhD) at which you are applying. Also arrange to have two referees send a reference letter directly to [email protected], by the application deadline, and with your name in the subject line.
For more details, visit NRF website.