Rest of Worldis excited to announce a new opportunity for reporters native to regions outside the West who want to produce a deeply reported body of work on how tech impacts labor and workers around the world.
We are looking for four reporting fellows to join us for a full year and produce a series of articles on tech's relationship with labor, and the tech industry's influence on both the nature of work and the state of workers. The fellowship is designed to engage reporters native to the regions we cover who have a basic understanding of those regions' tech and business landscape. The reporting fellows will become part of our regular reporting team on the ground, helping shape our storytelling by contributing original ideas for stories, and working alongside our reporters and editors based around the world.
Rest of Worldis a non-profit journalism publication focused on exploring the impact of technology beyond the Western bubble. Our mission is to challenge expectations about whose experience with technology matters. We connect the dots across a rapidly evolving digital world, through on-the-ground reporting in places typically overlooked and underestimated. Since we launched in 2020, we have published more than 1,000 stories from 100 countries exploring the spaces where tech, business, culture, and human experience collide, through compelling storytelling and fresh, innovative design.
The reporting fellowship is funded through a grant from the Ford Foundation's Future of Work(ers) program. The Ford Foundation is an independent organization working to address inequality and build a future grounded in justice. For more than 85 years, it has supported visionaries on the frontlines of social change worldwide, guided by its mission to strengthen democratic values, reduce poverty and injustice, promote international cooperation, and advance human achievement. Today, with an endowment of $16 billion, the foundation has headquarters in New York and 10 regional offices across Africa, Asia, Latin America, and the Middle East.
AtRest of World, we are building a team that values diversity and believes in telling stories from communities and countries that are often ignored around the world. Our team of 30 journalists comes from Mexico, Nigeria, Sri Lanka, Japan, India, China, and Nepal, to name a few. We are an equal opportunity workplace. We value inclusion and diversity, and anyone who applies and qualifies for opportunities in the organization will receive consideration for employment without discrimination against age, gender, sexual orientation, religion, color, or disability.
About Rest of World
Rest of World is an international nonprofit journalism organization. We document what happens when technology, culture and the human experience collide, in places that are typically overlooked and underestimated. We believe the story about technology is as big as the world that's using it, and that everyone — from those building technology to those using it — can benefit from a broader global perspective.... read more... read more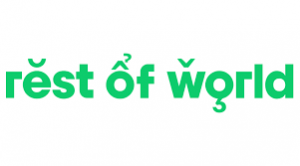 Subscribe for scholarship alert.
Be among the first to know whenever new Rest of World scholarship is going on.
Labor x Tech Reporting Fellowship
Category

Fellowship

Organisation

Rest of World

Country to study

-

School to study

-

Course to study

Not specified

Application Deadline

April 7, 2023
Aim and Benefits of Labor x Tech Reporting Fellowship
Fellows will be expected to publish at least two stories inRest of Worldevery month, and will have the opportunity to co-report and contribute to other labor-related stories in the publication's pipeline. After the first six months, fellows will start work on a year-end project, in partnership with the publication's features team, to produce a series or a single enterprise project that digs deeper on tech's impact on workers across the regionsRest of Worldcovers.
Fellows will receive a stipend of $40,000 for a 12-month period, running from mid-May 2023 to mid-May 2024. ??Rest of Worldwill cover all costs related to the reporting of the stories, including travel costs.
Requirements for Labor x Tech Reporting Fellowship Qualification
We are looking for candidates who:
Have been working as professional reporters in their home country
Have published original articles on issues that are critical to their communities; we'd prefer that fellows have a basic understanding of the tech and business landscape in their countries, but we don't require that they have extensive experience in tech reporting
Are curious about how tech has transformed the nature and definition of work, and are willing to go deep to explore the human experience and cost of such work
Can bring their own experiences and perspectives to inform and advance the journalistic work they are undertaking
Are passionate about writing about labor injustices and holding powerful people and companies accountable
Want to explore new ways to tell stories, including digging into data, incorporating audio, and more
Application Deadline
April 7, 2023
How to Apply
If you're excited by the opportunity and the work, you can apply by sending us an email at[email protected]withLabor x Tech Reporting Fellowshipin the subject line. Please attach your resume and in your email body, provide the following:
Tell us in 300-350 words what's the most compelling issue around tech workers in your community, and why you think it is worth pursuing for a story. The more specific you can be the better. We're looking for ideas you are eager to jump into reporting on Day 1.
Tell us about the one story you've published recently that you're really proud of. Tell us what role you played in shaping the story, what obstacles you might have overcome and how you addressed them. This need not be a story about tech, just any story you worked on.
For more details, visit Rest of World website.