Rotary and the UNESCO-IHE Institute for Water Education have teamed up to tackle the world's water and sanitation crisis by increasing the number of trained professionals to devise, plan, and implement solutions in developing and emerging countries. Through this partnership, The Rotary Foundation will provide grants to Rotary clubs and districts to select and sponsor a limited number of students each year for the Masters Scholarships for Water and Sanitation.
Rotary scholars will benefit from the support they receive through regular contact with sponsoring Rotarians from their home country and the opportunity to interact with Rotarians in the Netherlands. After graduating, scholars' expertise will be put to work improving water and sanitation conditions in their own community with a project the scholar and sponsoring Rotarians will design and implement together.
In addition, Rotary Foundation alumni are part of an extensive network of fellow Rotary scholarship recipients and Rotarians worldwide. Becoming involved with a local Rotary club and the alumni association allows scholars to stay connected to Rotary's global community and resources.
About IHE Delft
IHE Delft Institute for Water Education is the largest international graduate water education facility in the world and is based in Delft, the Netherlands. The Institute confers fully accredited MSc degrees, and PhD degrees in collaboration with partner universities.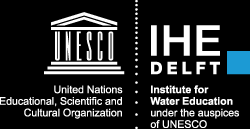 Subscribe for scholarship alert.
Be among the first to know whenever new IHE Delft scholarship is going on.
Rotary/IHE Delft Masters Scholarships
Aim and Benefits of Rotary/IHE Delft Masters Scholarships
TRF awards scholarships of approximately €34,000, paid directly to UNESCO-IHE. Funding to cover additional costs (including international travel) related to participation in the academic program will be coordinated by UNESCO-IHE.
Requirements for Rotary/IHE Delft Masters Scholarships Qualification
Students eligible for the Scholarships for Water and Sanitation must be provisionally admitted to one of the following degree programs at UNESCO-IHE (joint programs are not eligible):
Urban Water and Sanitation, Water Management and Governance, Water Science and Engineering. Joint specializations of these programmes are not eligible.
Interview date, Process and Venue for Rotary/IHE Delft Masters Scholarships
Selection Criteria: Scholars are selected in a competitive process. Candidates are chosen based on their ability to have a significant, positive impact on global water and sanitation issues during their career. Successful applicants will have a strong academic background, significant and relevant professional experience, and demonstrated leadership in the community
Application Deadline
April 15, 2022
How to Apply
Interested and qualified? Go to
IHE Delft on www.un-ihe.org
to apply
How to Apply: The application process is as follows: Rotarians interview and select from local candidates who have already been admitted the IHE Delft Institute for Water Education's 12-month Master of Science degree program in Water and Sustainable Development, in one of the following thematic tracks:
The application form has to be submitted by email to the Rotary/IHE Delft committee in the Netherlands: [email protected]
For more details,visit Rotary/IHE Delft website