Securing a place on the Werksmans CA/PVT Programme opens up a realm of legal knowledge. We see our CA's of today as the leaders of our firm tomorrow.
The CA/PVT Programme will give you the opportunity to work with high-calibre clients (including many of South Africa's leading multinationals, listed companies and financial institutions), alongside some of the best legal minds in the country.
At Werksmans, there is limited space on our vacation and CA/PVT programmes. We therefore encourage students to apply as early as possible. We consider students from their 2nd year of LLB studies, or 3rd / final year for those completing an undergraduate degree prior to pursuing a LLB.
About Werksmans Attorneys
Werksmans Attorneys is a South African law firm with offices in Johannesburg, Cape Town and Stellenbosch. It was established in the early 1900s. In 1993, Werksmans was one of the founding members of LEX Africa, currently the oldest and largest African network.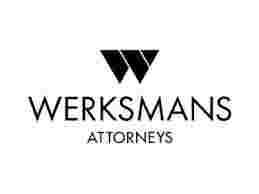 Subscribe for scholarship alert.
Be among the first to know whenever new Werksmans Attorneys scholarship is going on.
Vacation Programme/Candidate Attorney (CA) Programme
Aim and Benefits of Vacation Programme/Candidate Attorney (CA) Programme
The Candidate Attorney (CA) Programme (also known as Practical Vocational Training [PVT]) involves a lot of choices, hard decisions to make and many questions! One of the best ways to handle this process is to get first-hand experience by attending one of our Vacation Programmes.
You will get to work hands-on with our Directors, attend meetings with counsel and sit in on consultations with our clients. Many of our graduates who attended the Vacation Work Programme went on to become Candidate Attorneys with us, as it provides you with an opportunity to make a lasting impression, plus it will guarantee you a panel interview for our CA/PVT Programme before you leave.
Requirements for Vacation Programme/Candidate Attorney (CA) Programme Qualification
• Applicants must be South African citizens/ Non- South African citizens must have permanent residence or citizenship.
• We accept applications from the following disciplines from all accredited South African institutes of higher learning, LLB, B Com Law, BA Law.
• Applicants must have an overall academic average of 65% and higher.
Please note that you may only apply once for both Vacation Work and the CA/PVT Programme. Should you wish to add more information or update your application, you may do so by logging into your profile.
Interview date, Process and Venue for Vacation Programme/Candidate Attorney (CA) Programme
Selection
From ZA
62 %
Bachelor's Degree by 30 Dec 2024
1 Discipline
Application Deadline
September 30, 2023
How to Apply
Interested and qualified? Go to
Werksmans Attorneys on www.werksmans.com
to apply
For more details, visit Werksmans Attorneys website.