There are two categories of Award: Australian Awards Scholarships for Masters to undertake higher degree studies in Australia at Masters level. And Australia Awards Scholarships for Short Courses, to undertake short-term, targeted professional training courses, in Australia and/or in Africa, in a range of development-focused sectors.
Australia Awards Scholarships, a cornerstone of the Australian Government's development assistance program for Africa, provide access to postgraduate education, training and professional development opportunities for suitably qualified Africans from eligible countries. On their return to the workplace, Australia Awards Scholarships Alumni are expected to contribute actively to development in their home countries.
About Australian Government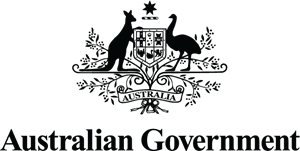 Subscribe for scholarship alert.
Be among the first to know whenever new Australian Government scholarship is going on.
Australia Awards Scholarships
Aim and Benefits of Australia Awards Scholarships
This is a Full government sponsored scholarship. It covers:
Australia Awards Scholarships are offered for the minimum period necessary for the individual to complete the academic program specified by the Australian higher education institution, including any preparatory training. The following benefits generally apply:
full tuition fees
return air travel–payment of a single return, economy class airfare to and from Australia, via the most direct route
establishment allowance–a once only payment as a contribution towards accommodation expenses, text books, study materials
Contribution to Living Expenses (CLE) – a fortnightly contribution to basic living expenses paid at a rate determined by the department.
Introductory Academic Program (IAP)–a compulsory program prior to the commencement of formal academic studies covering information on living and studying in Australia
Overseas Student Health Cover (OSHC) for the duration of the award (for award holder only)–provided to cover the scholar's basic medical costs (with the exception of pre-existing conditions)
Pre-course English (PCE) fees–if deemed necessary PCE may be available for students for in-country and/or in-Australia training
supplementary academic support may be available to ensure a scholar's academic success or enhance their academic experience
fieldwork (for research awards and Masters by coursework which have a research component where fieldwork is compulsory) may be available for eligible research students for one return economy class airfare via the most direct route to their country of citizenship or within Australia.
Requirements for Australia Awards Scholarships Qualification
To be considered for a masters scholarship or short course award, applicants must meet their country's eligibility requirements. In general, the following requirements apply
be a minimum of 18 years of age on 1 February of the year of commencing the scholarship;
ii. be a citizen of a participating country (as listed on the Australia Awards website) and be residing in and applying for the scholarship from their country of citizenship;
iii. not be a citizen of Australia, hold permanent residency in Australia or be applying for a visa to live in Australia permanently;
iv. not be married to, engaged to, or a de facto of a person who holds, or is eligible to hold, Australian or New Zealand citizenship or permanent residency, at any time during the application, selection and mobilisation phases (note: residents of Cook Islands, Niue and Tokelau with New Zealand citizenship are eligible but must apply for a Student visa [subclass 500]);
v. not be current serving military personnel;
vi. not have previously received a long-term Australia Award unless they have resided outside of Australia for twice the length of the total time that they were in Australia (for example, a previous awardee who has been on an Australia Awards Scholarship in Australia for four years will not be eligible to apply for another Australia Awards Scholarship until they have resided outside Australia for eight years);
vii. not hold convictions of criminal activities (including in their home country) including those relating to Child Protection and PSEAH;
viii. recipients under the Pacific Secondary School Scholarship Program (PSSSP) who have completed their secondary school education in Australia in the year prior are eligible to apply for a long-term Australia Award;
ix. have satisfied any specific criteria established by the Program Area or the government of the applicant's country of citizenship (e.g. having worked a certain number of years in an appropriate sector);
x. be able to satisfy the admission requirements of the institution at which the award is to be undertaken (this may mean that Program Areas will need to withdraw an award offer if the recipient cannot satisfy the institution's admission requirements.
This may not be known until Program Areas request a placement at selected institutions);
xi. be able to satisfy all requirements of the Department of Home Affairs to hold a Student Visa. This may mean that the Program Area will need to withdraw an award offer if the recipient cannot satisfy the visa requirements;
xii. not be applying for a scholarship for a course of study at an academic level lower than already achieved (e.g. be applying for a Master's scholarship when they already hold a PhD); and
xiii. applicants must inform the Program Area of any connection or relationship to staff employed at Program Areas (including locally engaged staff at post) or with managing contractors so that the
application may be properly and transparently managed.
Program Areas may consider the following exceptions to 2.2.1(ii) in relation to applicants being required to apply from their country of citizenship:
i. applicants working for their government in a third country
ii. applicants residing in the immediate region to which they would be willing to grant an award (e.g. Pacific Island countries considering applicants from other eligible Pacific Island countries), noting that the award will be reported as belonging to the applicant's country of citizenship.
English language scores are not negotiable. All Australia Awards Scholarship awardees must meet the following requirement:
i. an Academic IELTS result with an overall score of at least 6.5, with no band less than 6.0, or
ii. an internet based TOEFL score of at least 84, with a minimum of 21 in all subtests, or
iii. PTE Academic overall score of 58 with no communicative skill score less than 50.
2.4.5. Where an institution's academic English language requirement is higher than DFAT's requirement for the main course of study, the awardee must meet the institution's requirement.
Application Deadline
May 1, 2023
How to Apply
For more details, visit the website.