The IBM Ph.D. Fellowship Awards Program is an intensely competitive worldwide program, which honors exceptional Ph.D. students who have an interest in solving problems that are important to IBM and fundamental to innovation in many academic disciplines and areas of study. This includes pioneering work in: cognitive computing and augmented intelligence; quantum computing; blockchain; data-centric systems; advanced analytics; security; radical cloud innovation; next-generation silicon (and beyond); and brain-inspired devices and infrastructure.
Since 1951, the IBM PhD Fellowship Program has collaborated with faculty, students and universities by recognizing and supporting exceptional PhD students that address focused areas of interest in technology. The IBM PhD Fellowship Awards nomination period is December 15, 2022 – February 17, 2023
About IBM Research Africa
IBM Research– Africa is IBM's 12th global research lab and the first industrial research facility on the continent of Africa. With facilities in Kenya and South Africa, IBM Research– Africa is driving innovation by developing commercially-viable solutions to transform lives and spark new business opportunities in key areas such as water, agriculture, transportation, healthcare, financial inclusion, education, energy, security and e-government. IBM Research– Africa is actively engaging with Africa's innovation ecosystem to kick start new business opportunities a... read more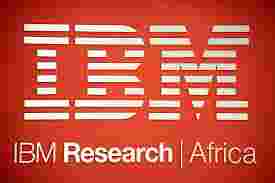 Subscribe for scholarship alert.
Be among the first to know whenever new IBM Research Africa scholarship is going on.
IBM Fellowship Awards Program
Category

PhD

Organisation

IBM Research Africa

Country to study

-

School to study

-

Course to study

Not specified

Application Deadline

February 17, 2023
Aim and Benefits of IBM Fellowship Awards Program
The 2023 IBM PhD Fellowships are awarded worldwide. The value of the awards vary by the country in which the university is located.
Awards for universities in the United States are $40,000.
Awards for other countries vary between $6,000 and $25,000.
Requirements for IBM Fellowship Awards Program Qualification
All nominees
Must be nominated by a doctoral faculty member; students cannot nominate themselves.
Must be enrolled full-time in a PhD program over the academic year of the award or forfeit the fellowship.
Should have two years remaining in their program at the time of nomination so the fellowship can be applied to the last two years of study.
That are from U.S. embargoed countries are not eligible for the program.
That are receiving a comparable fellowship, internship, or support from another company or institution (except for academic scholarships) during the IBM PhD Fellowship funding period are ineligible for this award
Must stay in the same program for the duration of the award —no transferring of departments or schools.
Interview date, Process and Venue for IBM Fellowship Awards Program
Awardees will be selected based upon
Their potential for research excellence. All awardees will have an IBM mentor for the duration of the award period and are strongly encouraged to intern during the year of their award. All student visas must align with terms of the internship.
The degree to which the nominees' research aligns with IBM focus areas.
Academic standing, publications, and endorsements from faculty advisors and department heads.
Nominating faculty must submit thoroughly developed proposals, remain engaged during the vetting and due diligence process, and use the university domain email address for all correspondence.
Application Deadline
February 17, 2023
How to Apply
For more details,visit IBM website