Applications are invited from suitably qualified candidates for the Mastercard Summer Internship for students to gain hands on real work-life skills while having fun and contributing to a global economy.
The Mastercard Intern Program (Data & Services) is a comprehensive programme where students in their penultimate year will gain skills and have the opportunity to complete projects that will enhance their skills as well as contribute to the department's goals and objectives.
We are the global technology company behind the world's fastest payments processing network. We are a vehicle for commerce, a connection to financial systems for the previously excluded, a technology innovation lab, and the home of Priceless®. We ensure every employee has the opportunity to be a part of something bigger and to change lives. We believe as our company grows, so should you. We believe in connecting everyone to endless, priceless possibilities.
About MasterCard Foundation
The Mastercard Foundation is an international non-governmental organization established by Mastercard in 2006. The organization, which is based in Toronto, Ontario, has supported work in 49 countries.In 2018, Mastercard Foundation shifted to a specific focus on Africa, through its Young Africa Works strategy. The foundation develops programs primarily focused on reducing gender and economic inequality, expanding access to quality education, increasing the opportunities for decent work, and supporting overall economic growth.Funding is primaril... read more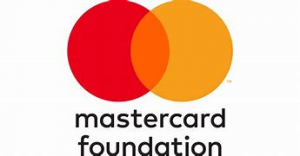 Subscribe for scholarship alert.
Be among the first to know whenever new MasterCard Foundation scholarship is going on.
Data and Services Internship Program
Aim and Benefits of Data and Services Internship Program
Program Components:
Impactful assignments that drive business results
Networking sessions and leadership speakers series
Volunteer and team building experiences
The Internship program at Mastercard will afford the students the opportunity to volunteer and build team for impactful assignments that drive business results. The intern will acquire work-related skills in data and services and be exposed to the work culture at Mastercard. Interested applicants are encouraged to take advantage of the opportunity to become part of a global technology company that has brought innovation into the payment and financial systems.
Requirements for Data and Services Internship Program Qualification
To be eligible for the Mastercard Data and Services Internship, applicants must meet the following requirements:
Must be in their penultimate year of a degree program
Must demonstrate strong academic abilities.
Possess innovative thinking and thoughtful risk taking
Possess the ability to partner across the organization.
Must have good communication skills
Must be a good team player.
Application Deadline
Not Specified
How to Apply
Interested applicants who meet the requirements for the Mastercard Data and Services Internship are to complete an online application on or before the application deadline.
For more details, visit the website