These scholarships are open to all nationalities and across all research areas, and will be of interest to students of the highest calibre who have the commitment and desire to work on challenging research projects in a world leading research environment.
This funding is available to students undertaking study in:
Aerospace Engineering, Astronomy and Astrophysics, Chemical Engineering and Analytical Science, Chemistry, Civil Engineering, Coatings and Ceramics, Computer Science, Earth and Environmental Sciences, Electrical and Electronic Engineering, Environmental Sciences, Fashion Management and Marketing, Imaging and Characterisation, Management of Projects in Engineering, Materials, Mathematics, Mechanical Engineering, Metallurgy and Corrosion, Nano and Functional Materials, Petroleum Engineering, Physics and Astronomy, Polymers and Composites, Textiles and Apparel.
About University of Manchester
The University of Manchester, in its present form, was created in 2004 by the amalgamation of the Victoria University of Manchester and the University of Manchester Institute of Science and Technology (UMIST). After 100 hundred years of working closely together both institutions agreed to form a single university, and on 22 October 2004 they officially combined to form the largest single-site university in the UK. Each has an innovative and inspiring history which we continue to build on, through ground-breaking research and as a centre of educational excellence.... read more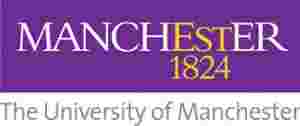 Subscribe for scholarship alert.
Be among the first to know whenever new University of Manchester scholarship is going on.
University of Manchester Dean's Doctoral Scholarship Awards
Aim and Benefits of University of Manchester Dean's Doctoral Scholarship Awards
The scholarship is a fully funded award and includes:
Tuition fees at the international rate
Annual maintenance stipend equivalent to UKRI minimum stipend rate
£1000 Research Training Support Grant per year
Requirements for University of Manchester Dean's Doctoral Scholarship Awards Qualification
Applicants from all nationalities
Applicants must hold an offer to start a PhD programme in September 2022. Candidates who do not yet have an academic offer should get in touch with Faculty admissions team to discuss how to best progress a PhD application in time for the funding deadline. See `useful links' for contacts.
Applicants must hold (or be about to obtain) a first class honours undergraduate degree (or international equivalent).
Ideally hold a master's qualification at merit or distinction (or international equivalent)
Applicants must meet English language entry requirements as specified by the Department that you are applying to;
Have a track record of engaging with research. This may include contributions to publications / articles, promoting your research to a wider audience, prizes for research or project work.
Interview date, Process and Venue for University of Manchester Dean's Doctoral Scholarship Awards
Timeline
Applications will be considered in two batches throughout the academic year, running until 31 March 2023:
Apply before 31 January 2023: you'll be interviewed in March and notified if you have been awarded a scholarship by 31 March 2023.
Apply between 31 January 2023 and 31 March 2023: you'll be interviewed in May and notified if you have been awarded a scholarship by 31 May 2023.
Application Deadline
March 30, 2023
How to Apply
Dean's Doctoral Scholarships operate on a nomination basis. Your supervisor will nominate you for consideration by the Faculty and in order to be considered, you must hold an offer for a place on one of our PhD programmes.
It is therefore essential that you apply for a place on the PhD programme of your choice as early as possible and that you specify in the funding section of your application form that you wish to be considered for the Dean's Doctoral Scholarship funding.
Full details of our research projects can be found on the relevant Department web pages as well as information on how to apply for PhD programmes.
For more details,visit University of Manchester website